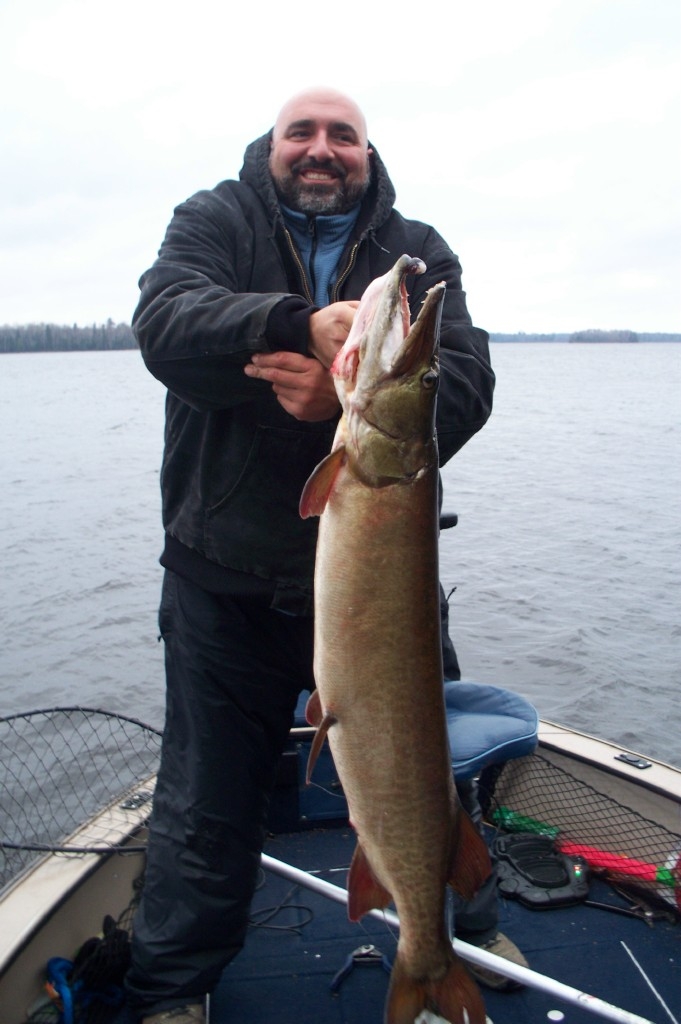 Gus with a Monster 2013 Fall Muskie-48 inches & over 30 lbs-Guided by best guide on TFF
g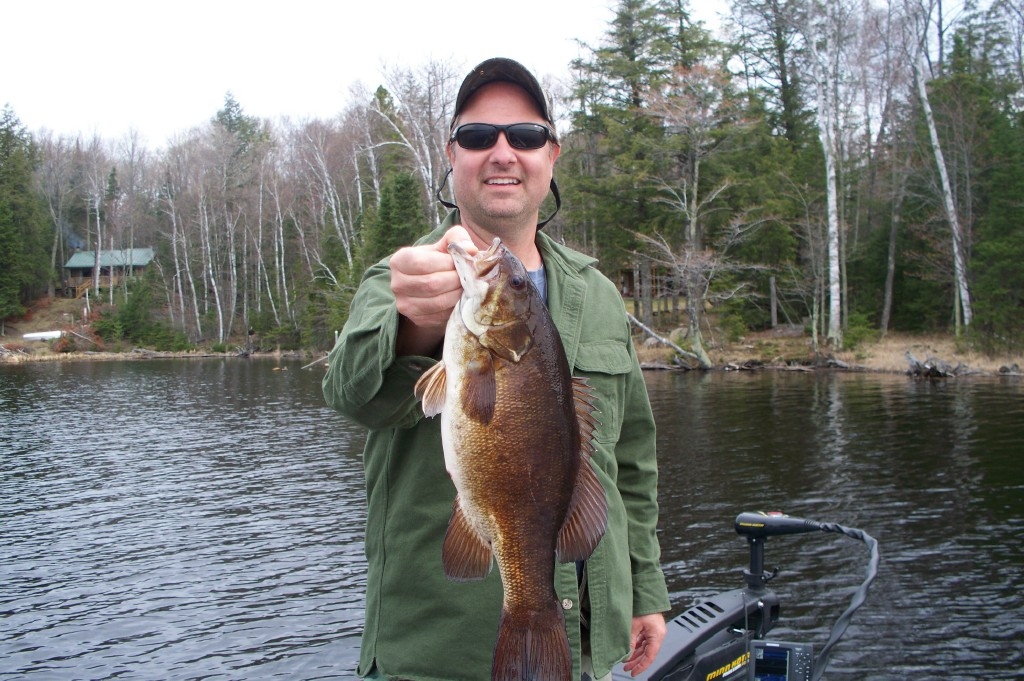 Nice 19.5 inch 2013 Spring Smallie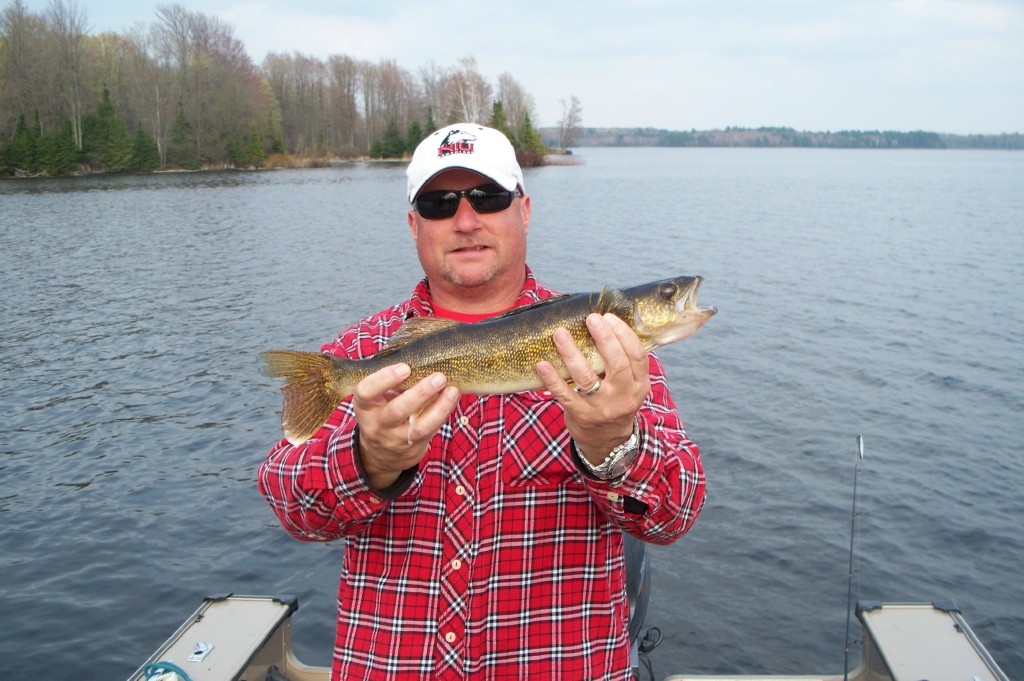 Tim M. with nice 19 inch male in May 2013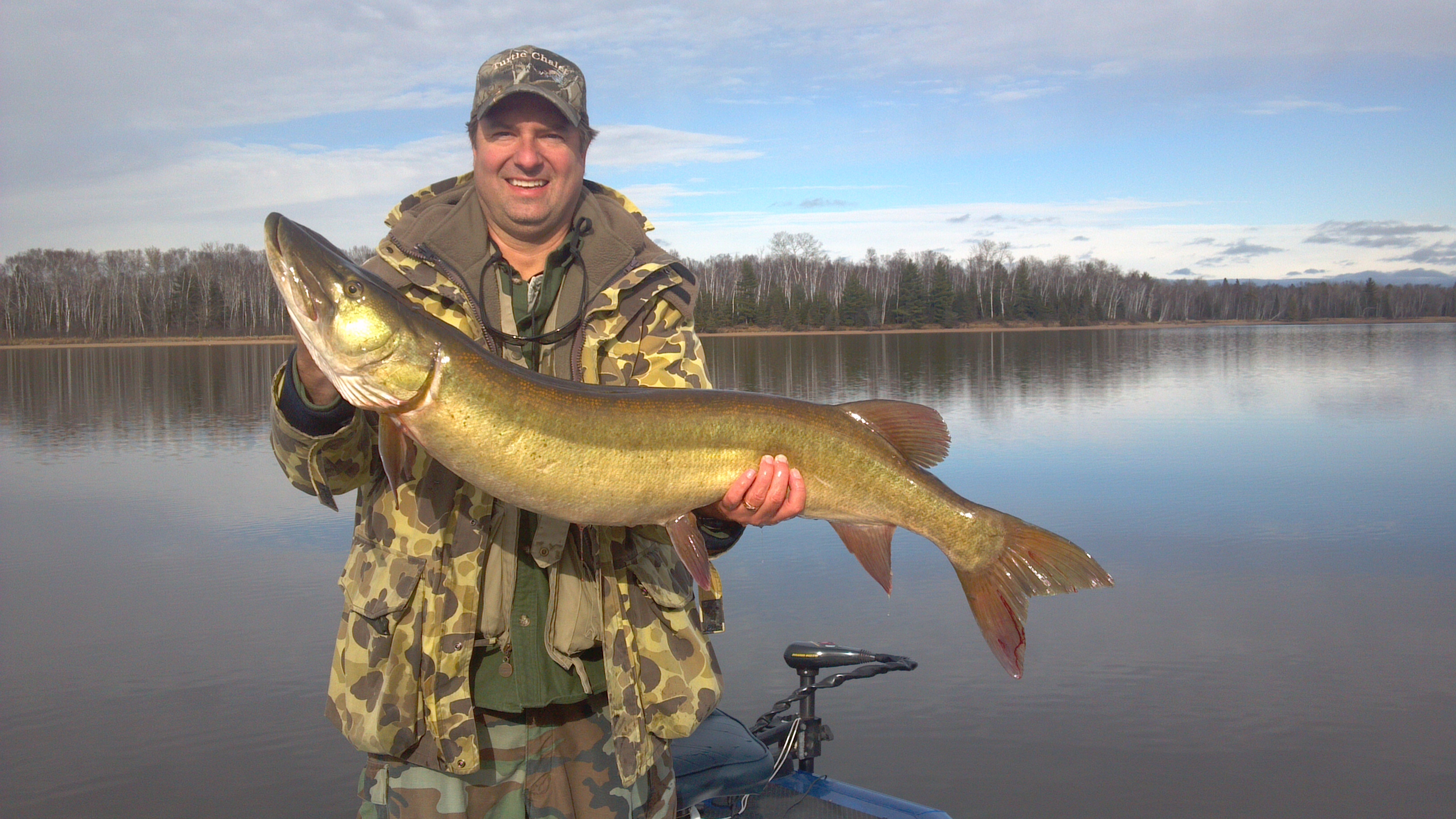 Dan O. with a personal best musky of 45 inches caught in fall 2012 while out with guide Bobby Orr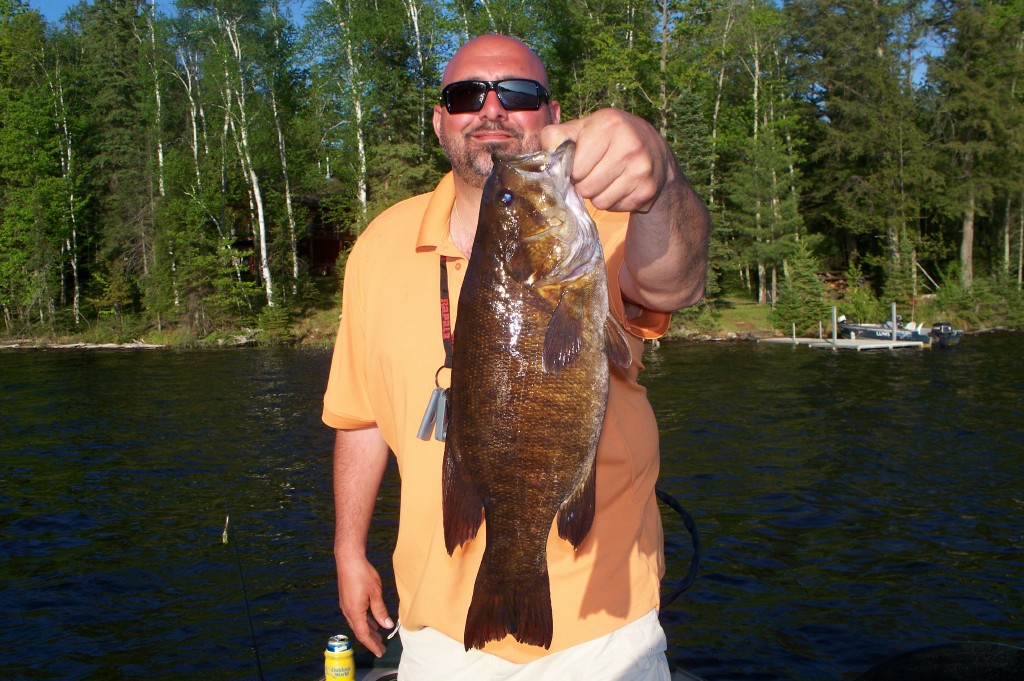 Gus Spring 2012 with a 20 1/4 Smallie-a true trophy from TFF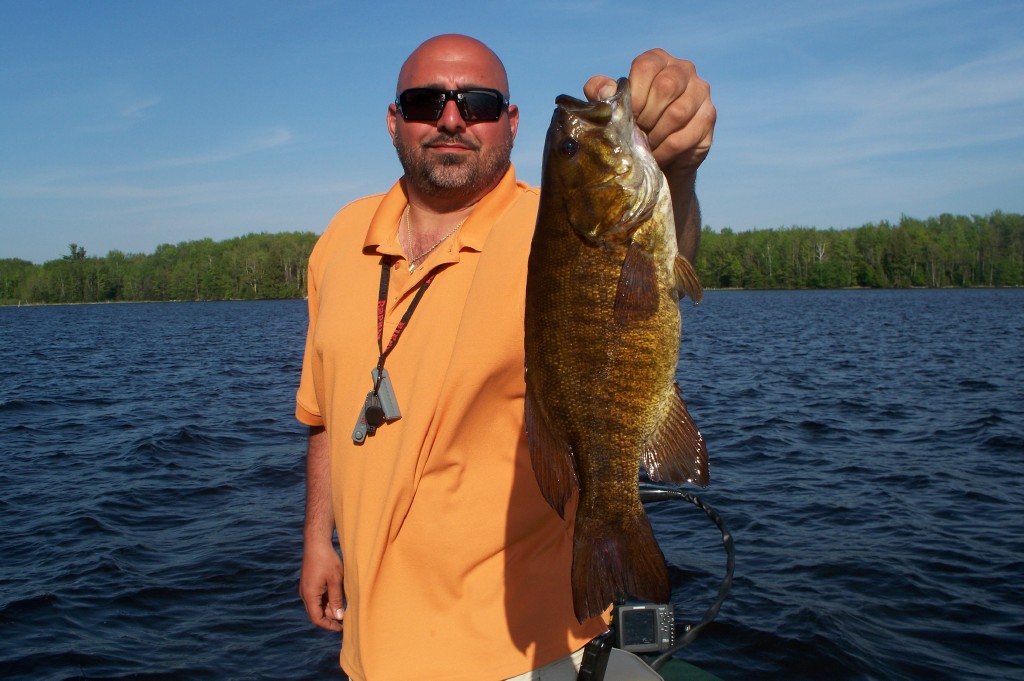 Gus with a beauty from Spring 2012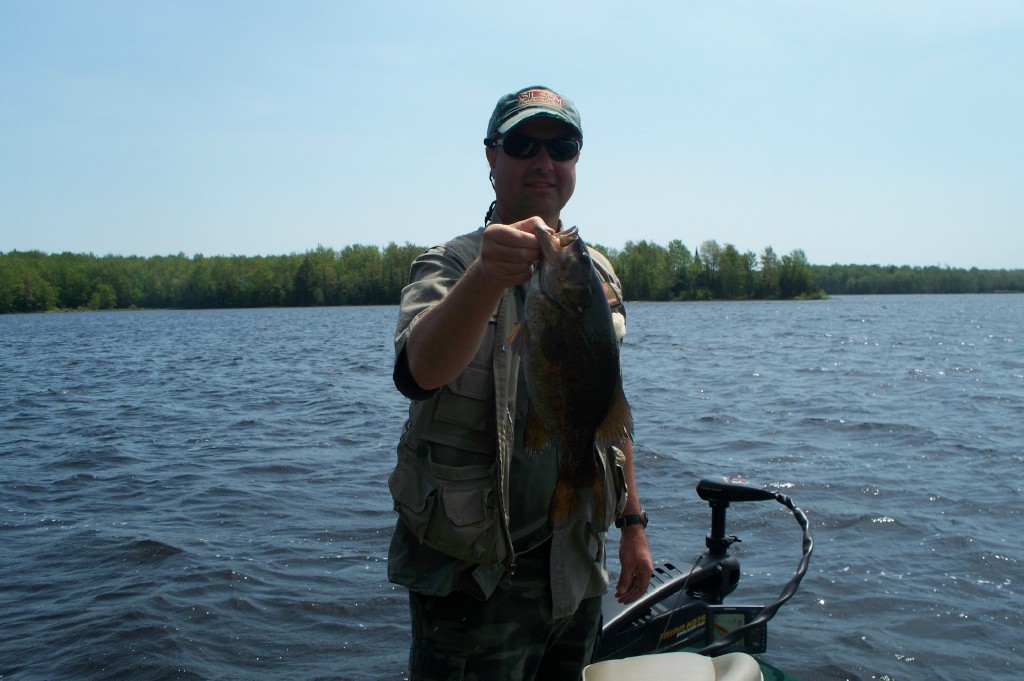 Nice Spring 2012 TFF Smallie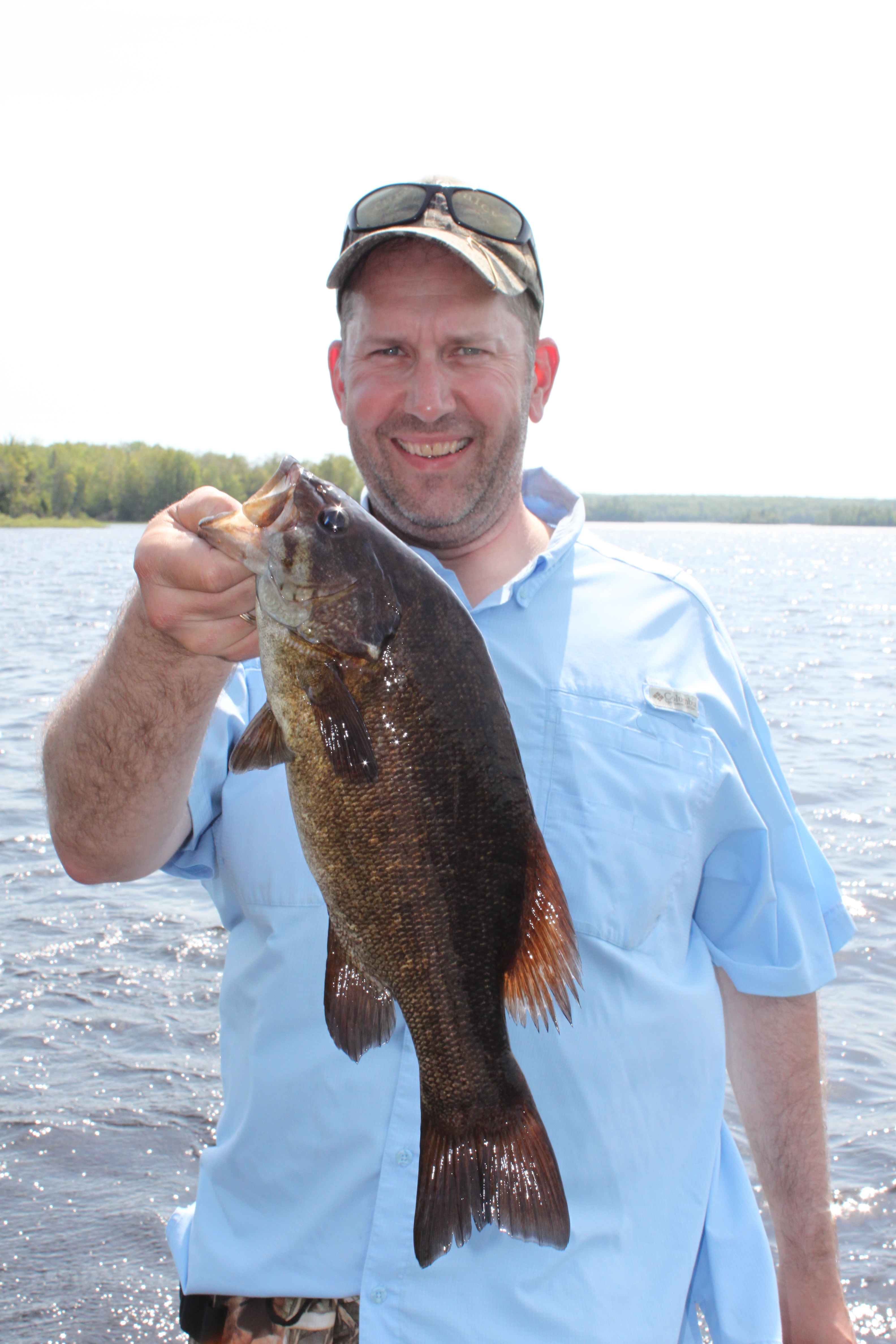 Dan with a nice spring 2012 Smallie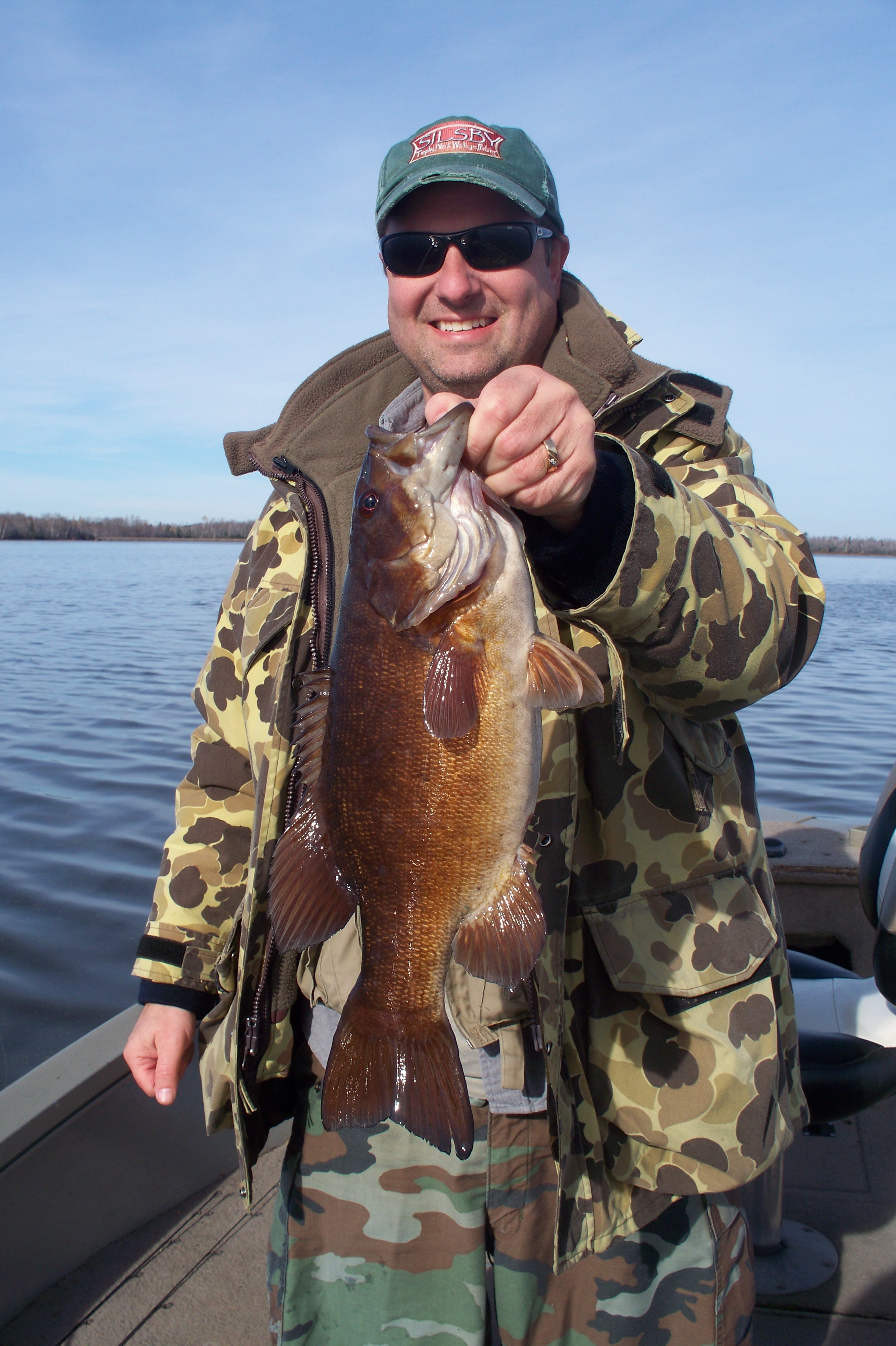 Big Smallies can be caught in late fall on TFF!!!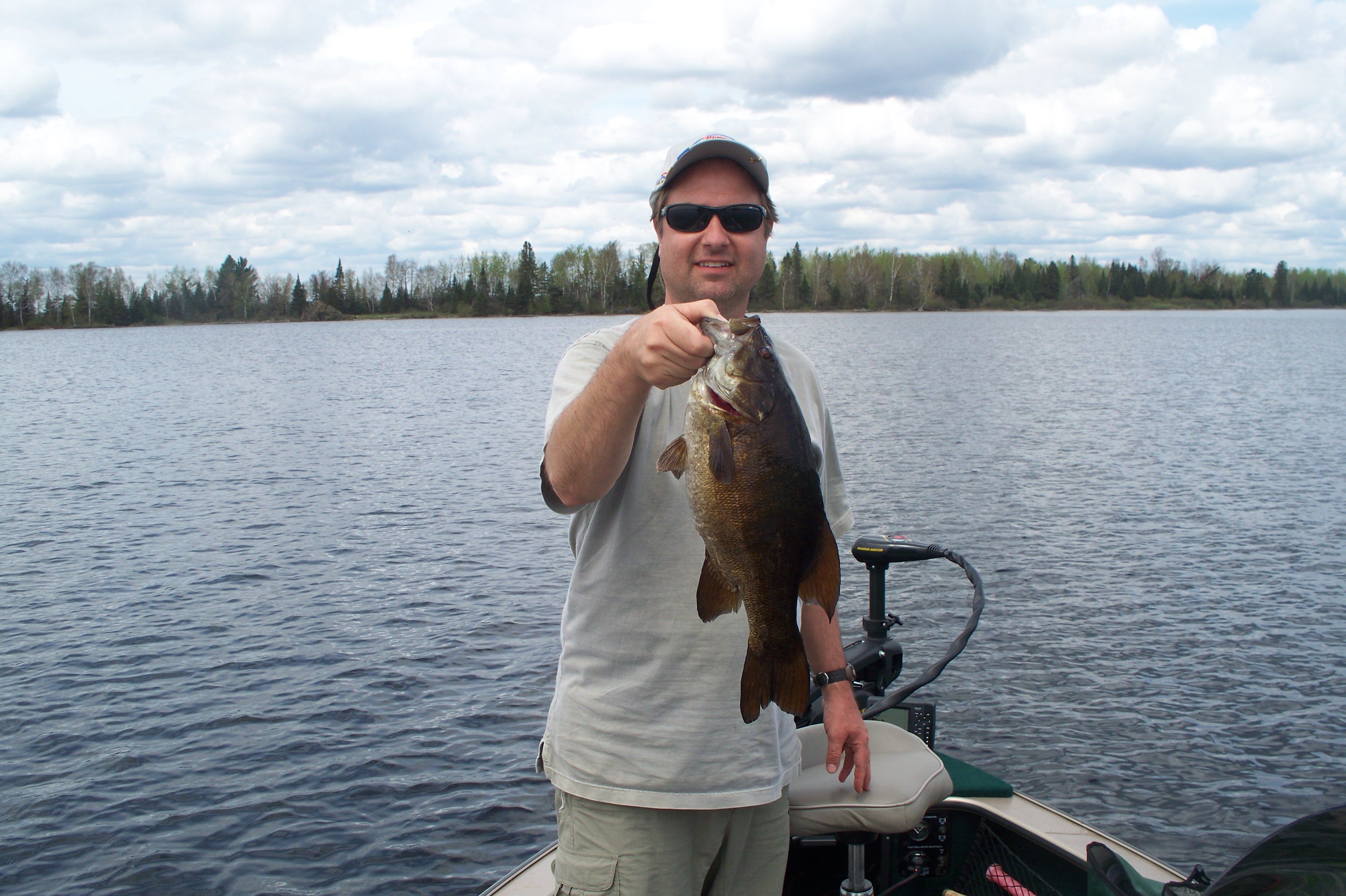 Another 11 smallie caught on TFF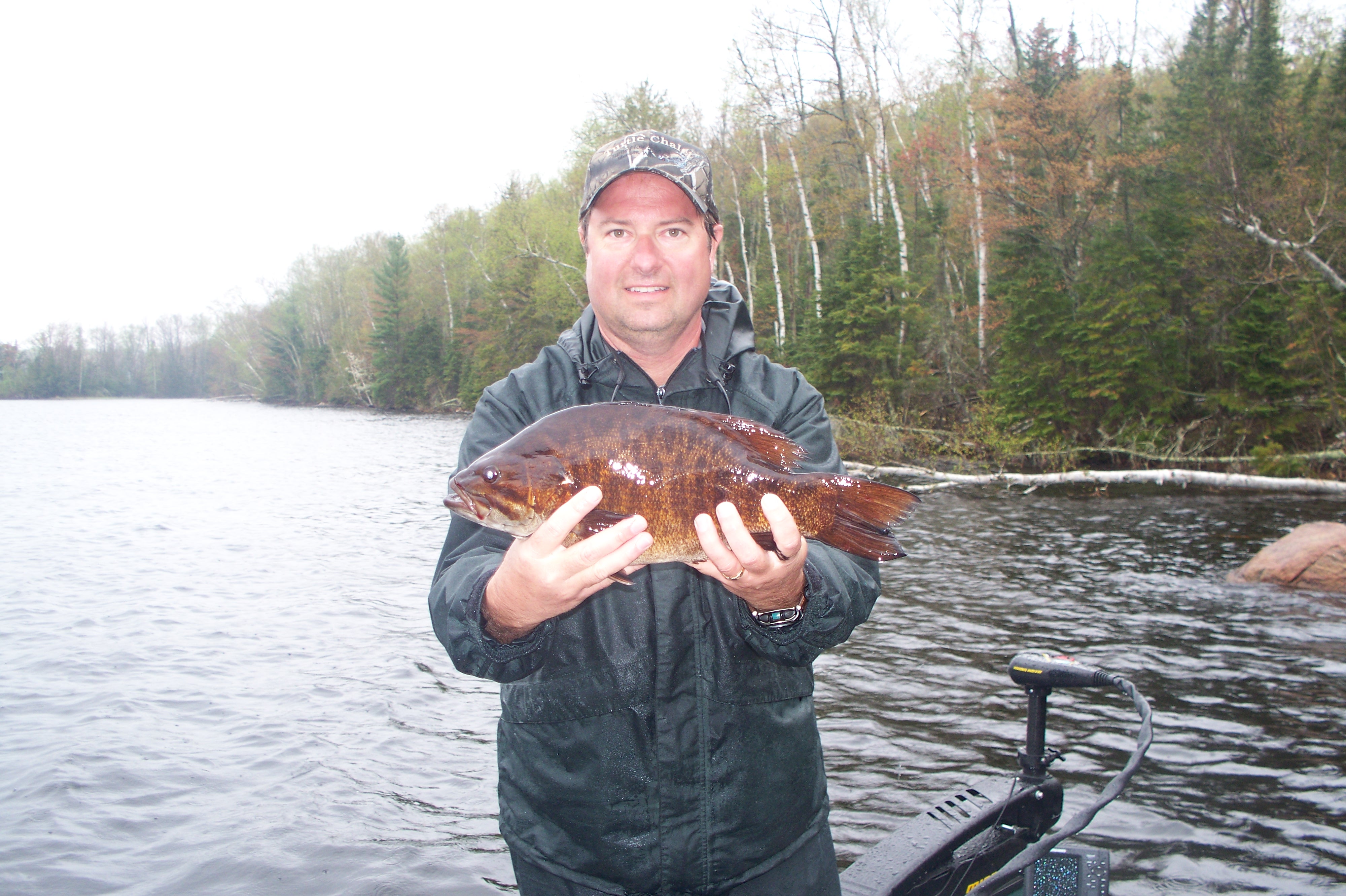 Nice Spring 11 Smallie that was 18 inches by 14 inches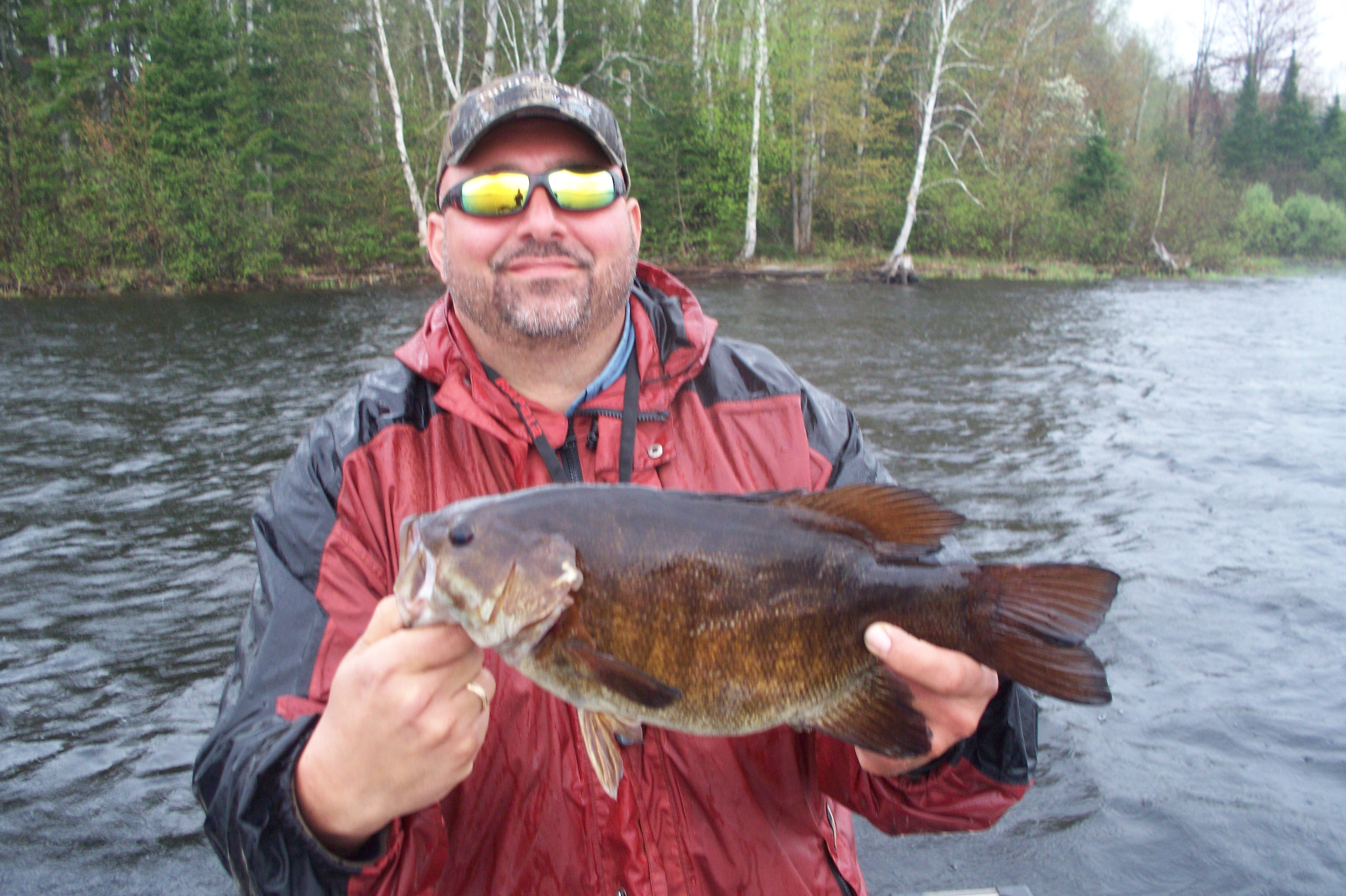 Gus with a spring 11 smallie that was a crayfish away from being 4 lbs...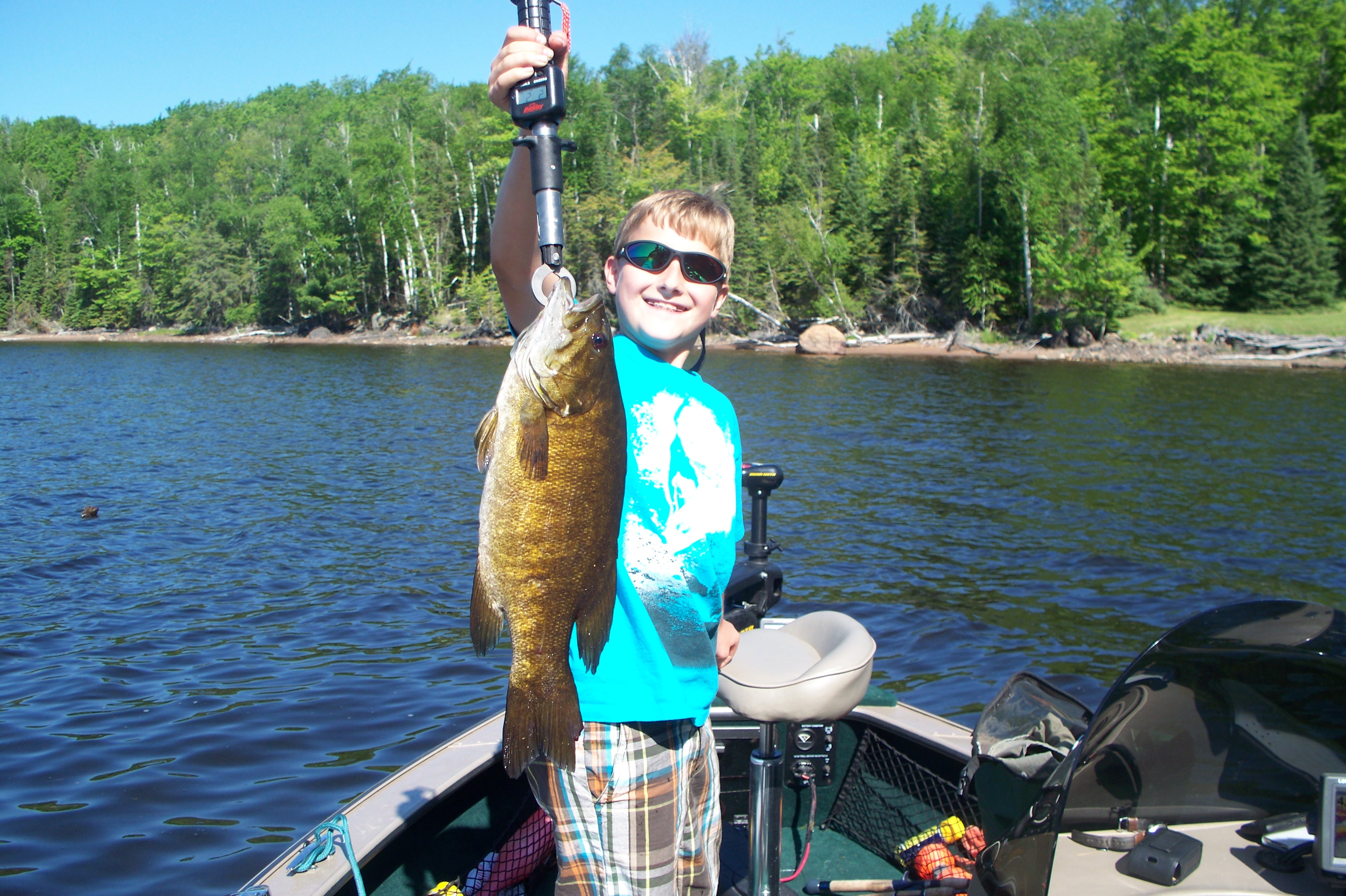 Steven with his largest TFF Smallie ever!! 21 inches & 4lb 2oz-This fish caught two weeks early would have been 5.5-6lbs!! Smile tells it all.....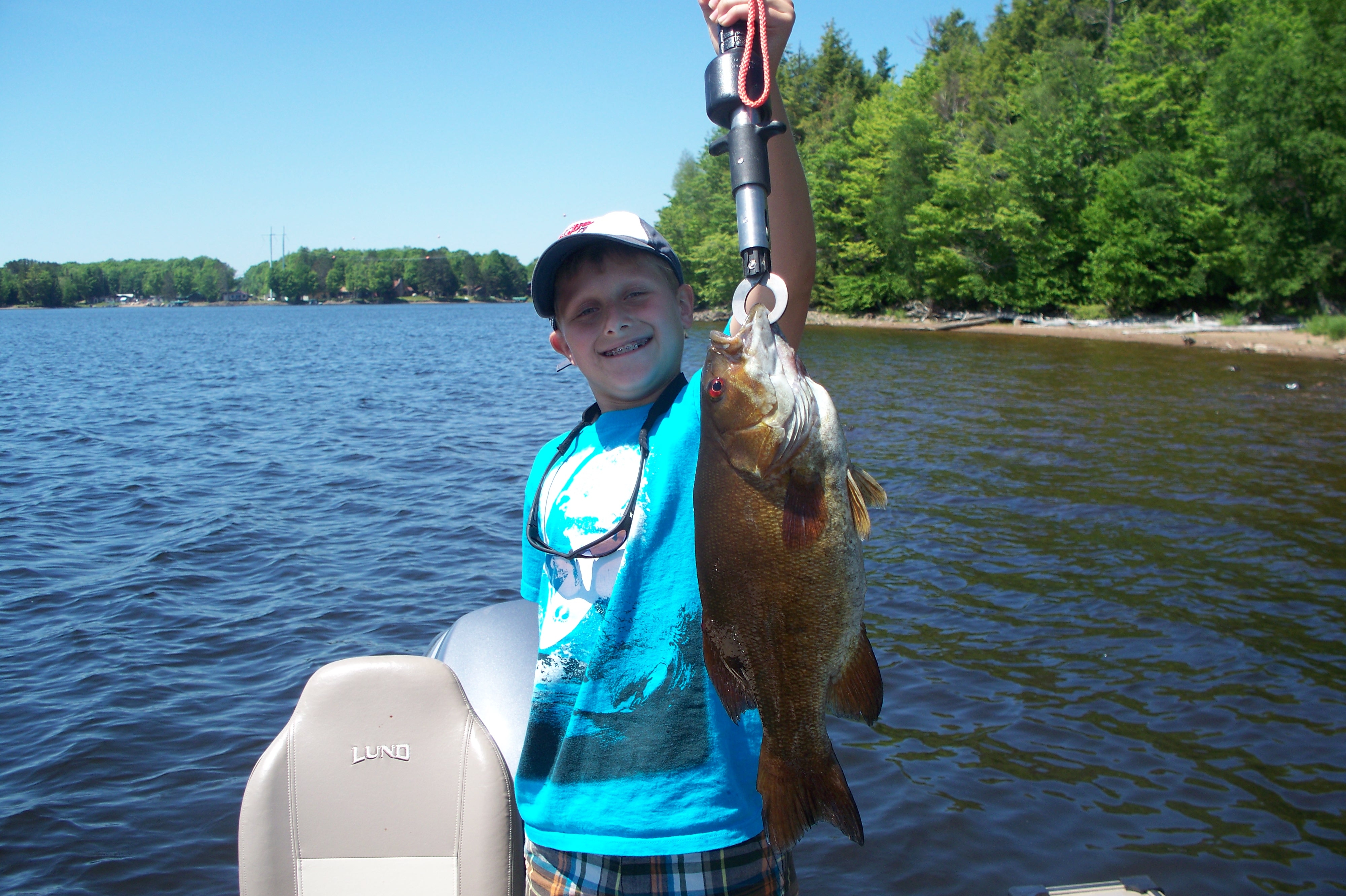 Steven with a beauty 2010 TFF Smallie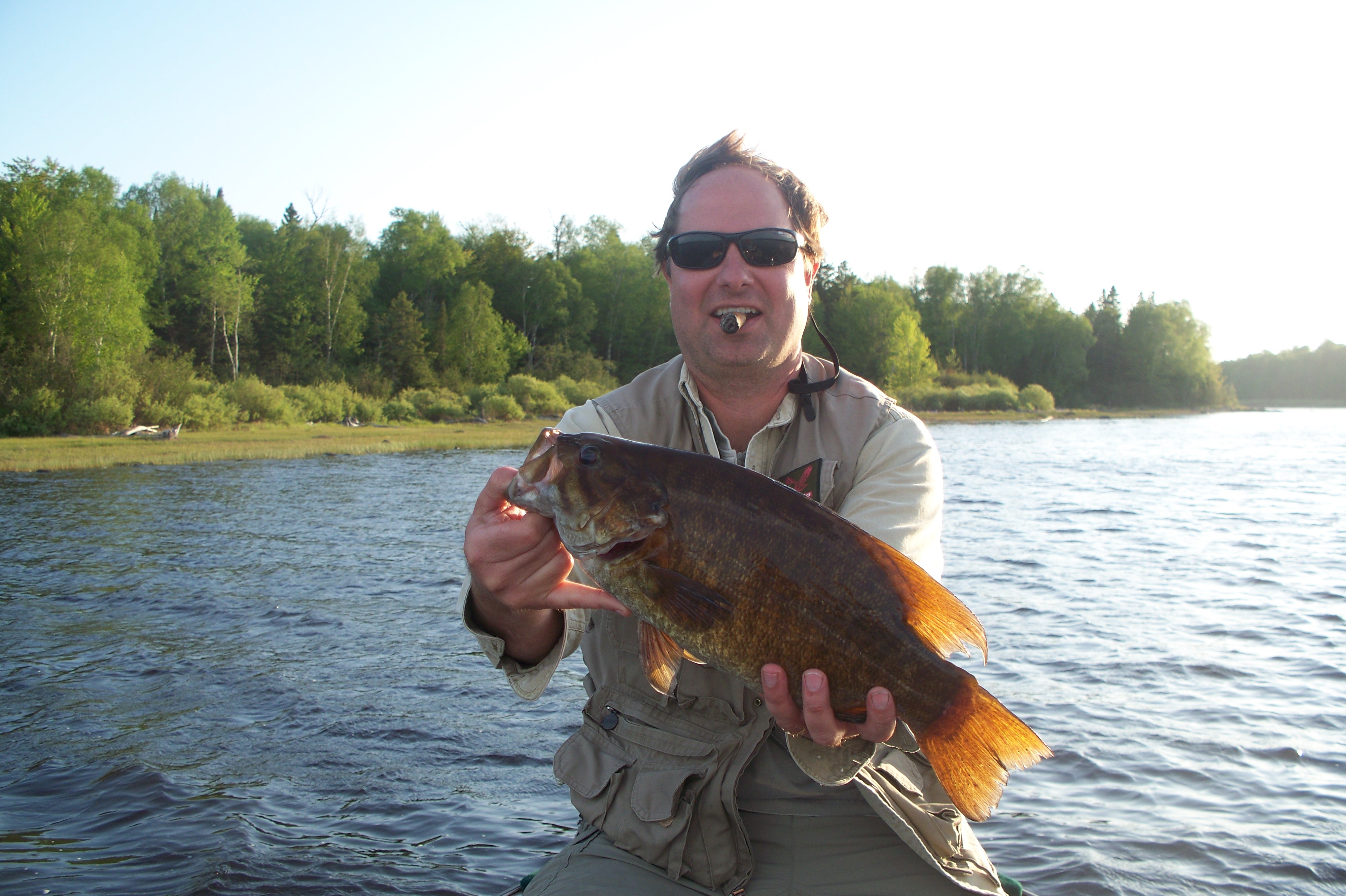 Cigars, Beer & "Gus the Guide" on Trophy Smallies(Doesn't get any better...)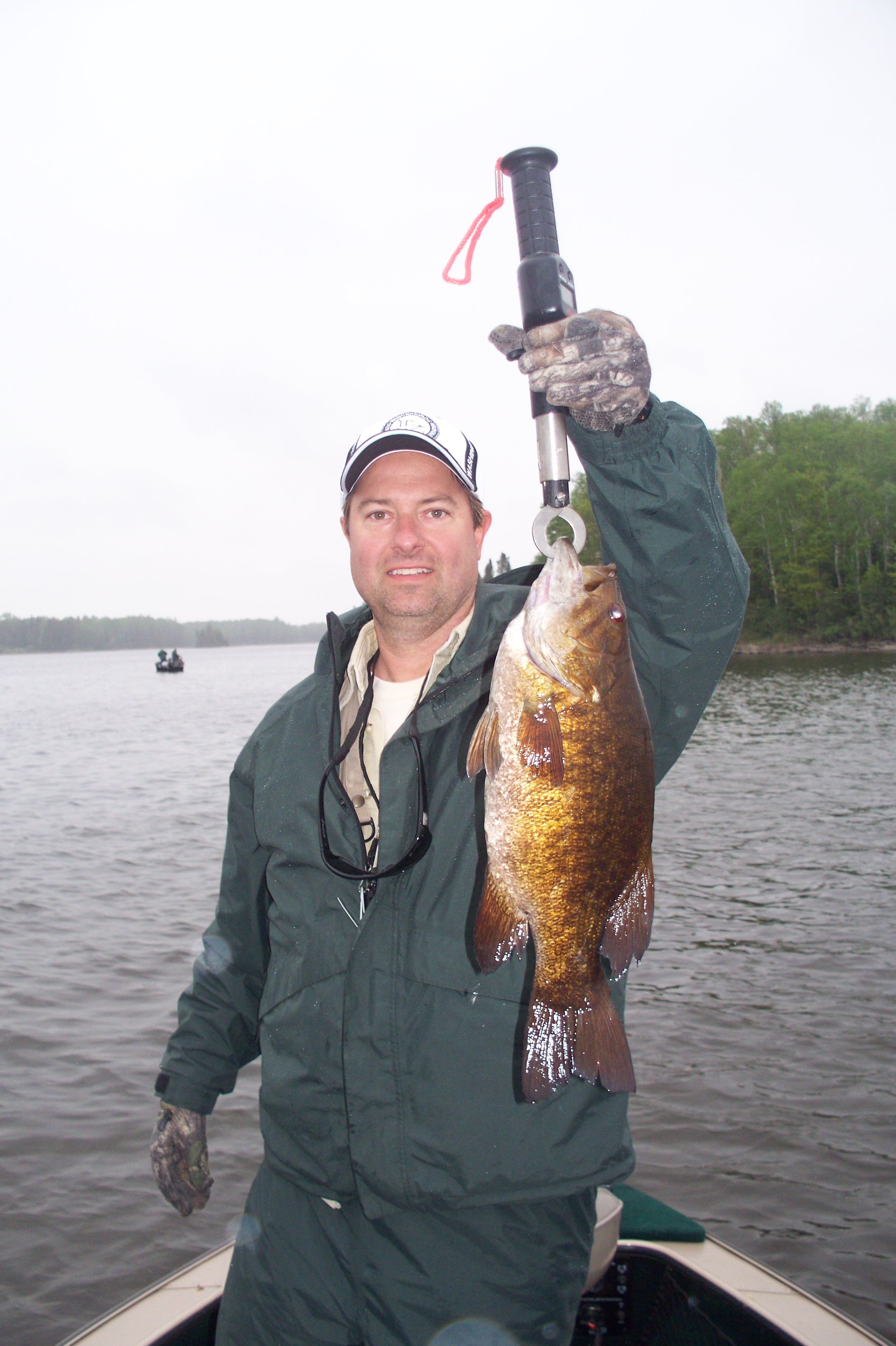 Nice 4lb Spring 2010 TFF Smallie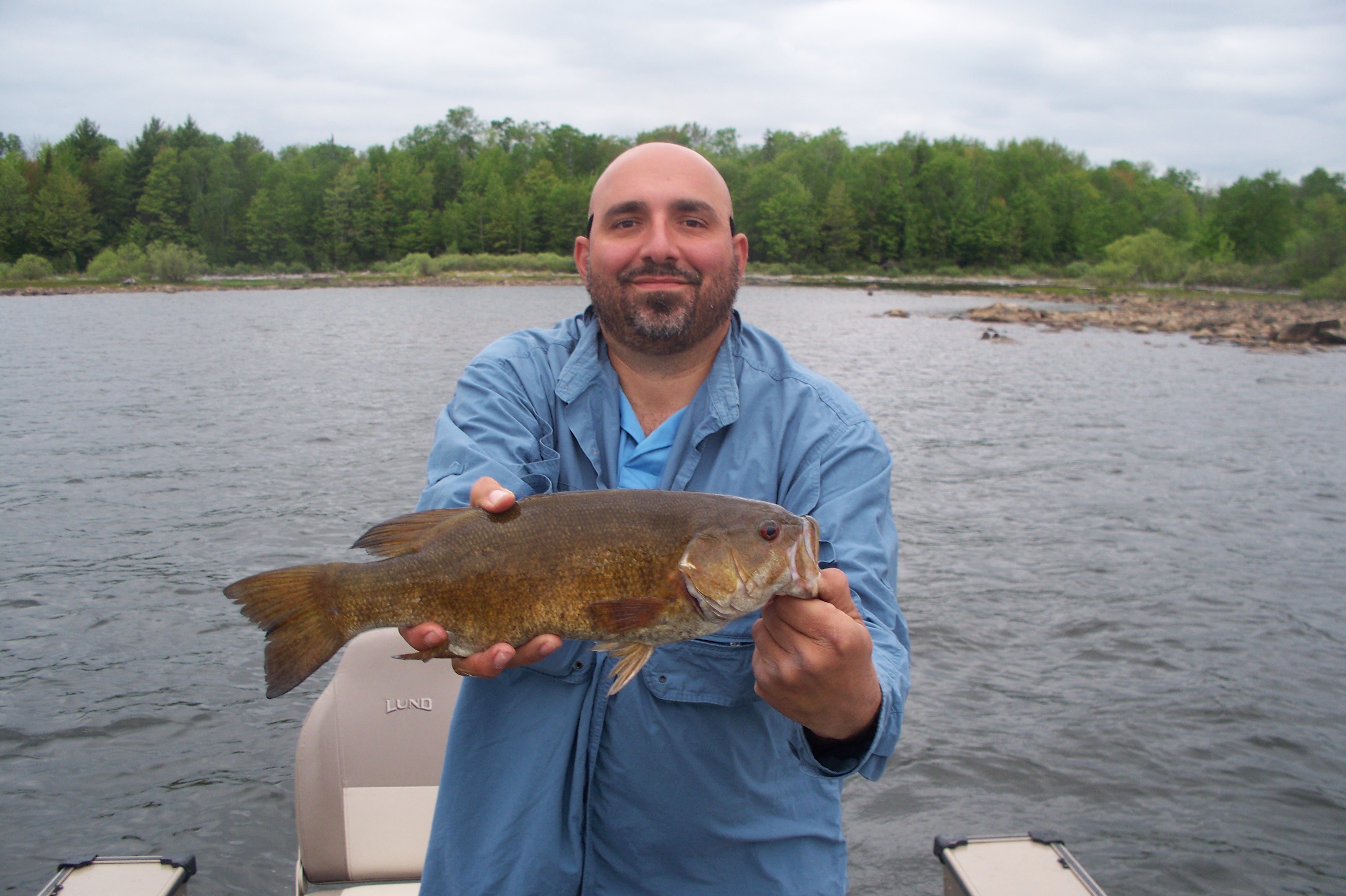 Gus all smiles after another beauty in 2010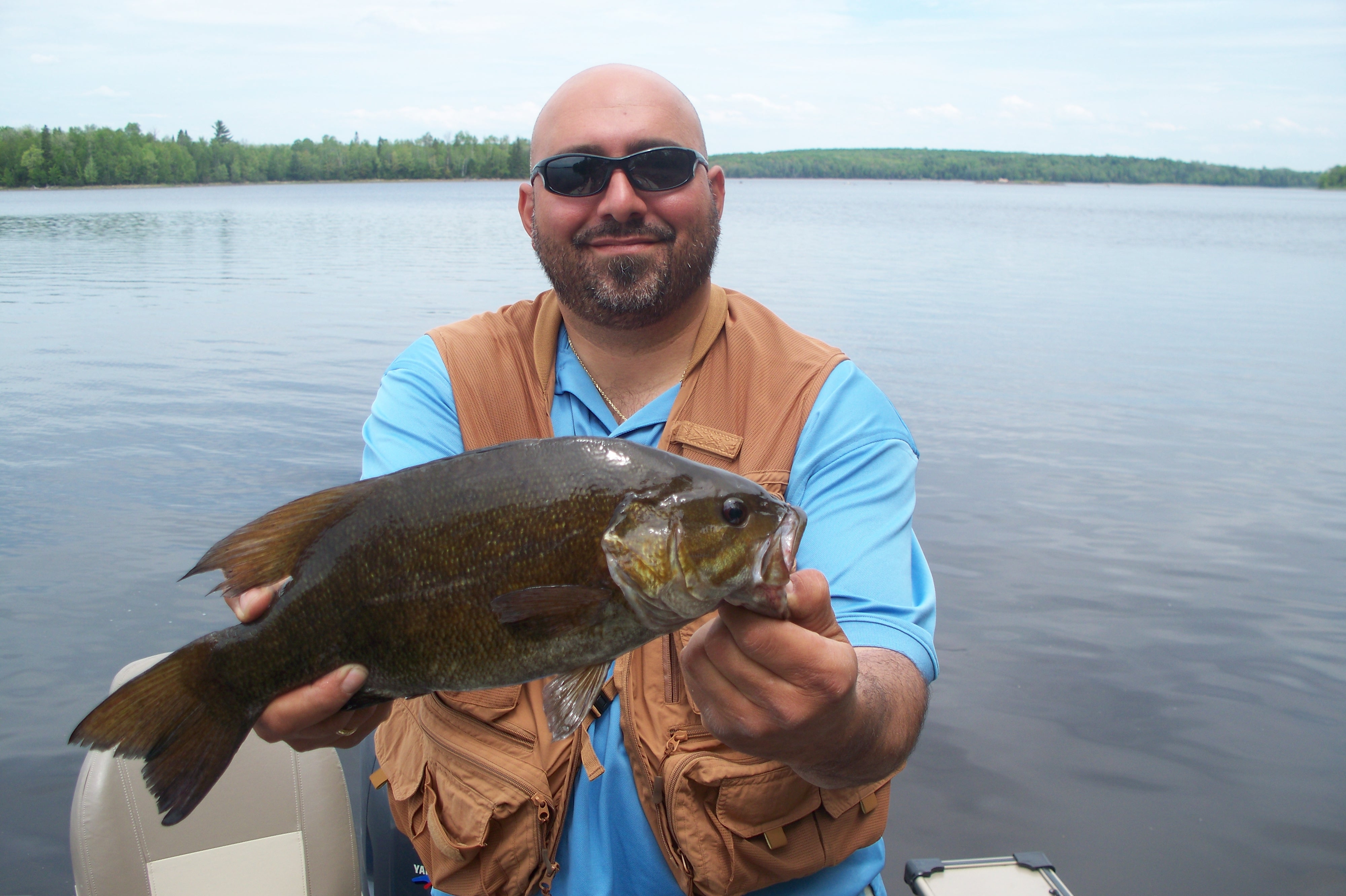 Gus with a nice 2010 TFF Smallie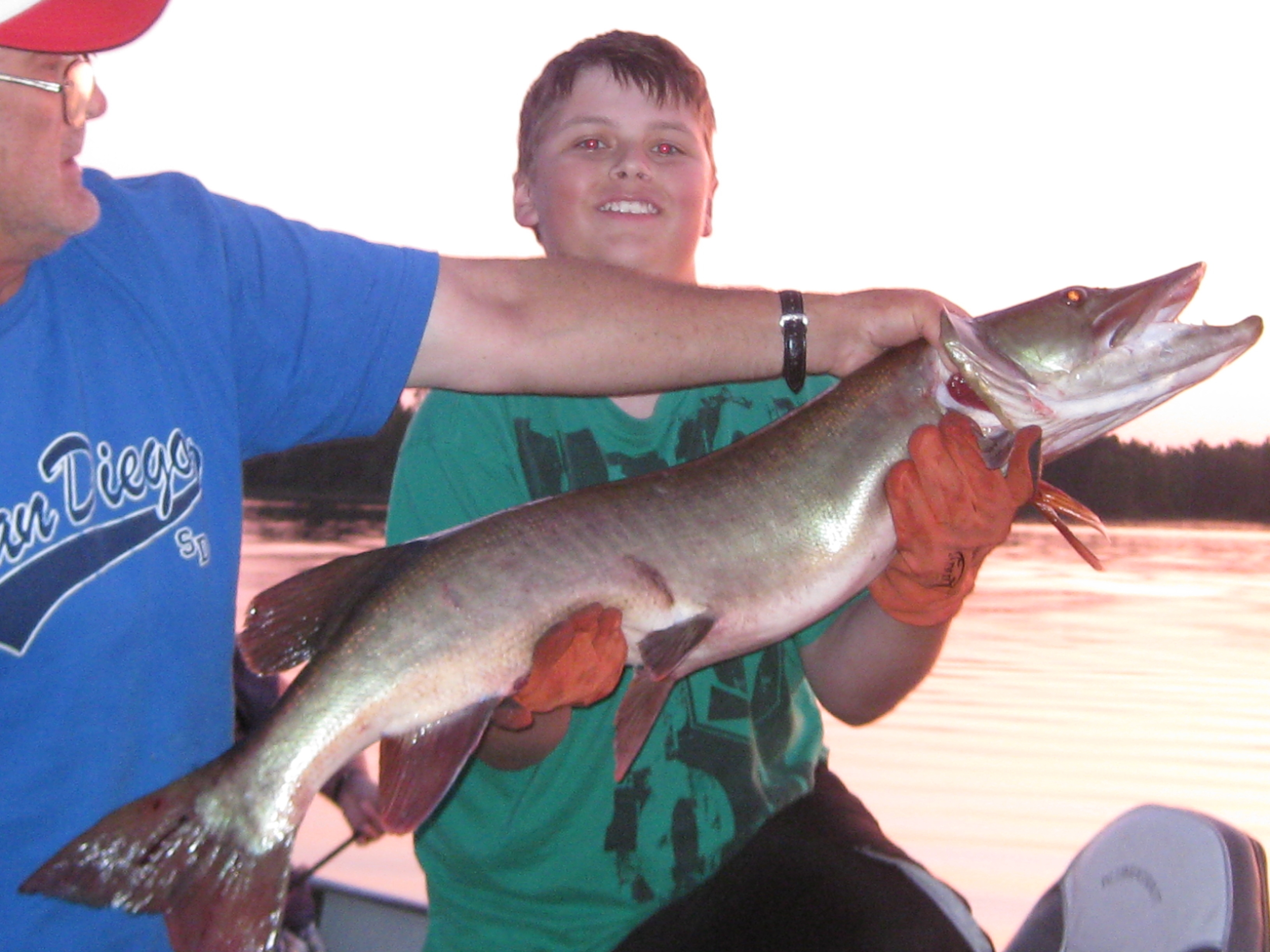 Eric with nice C&R 41 inch August 09 muskie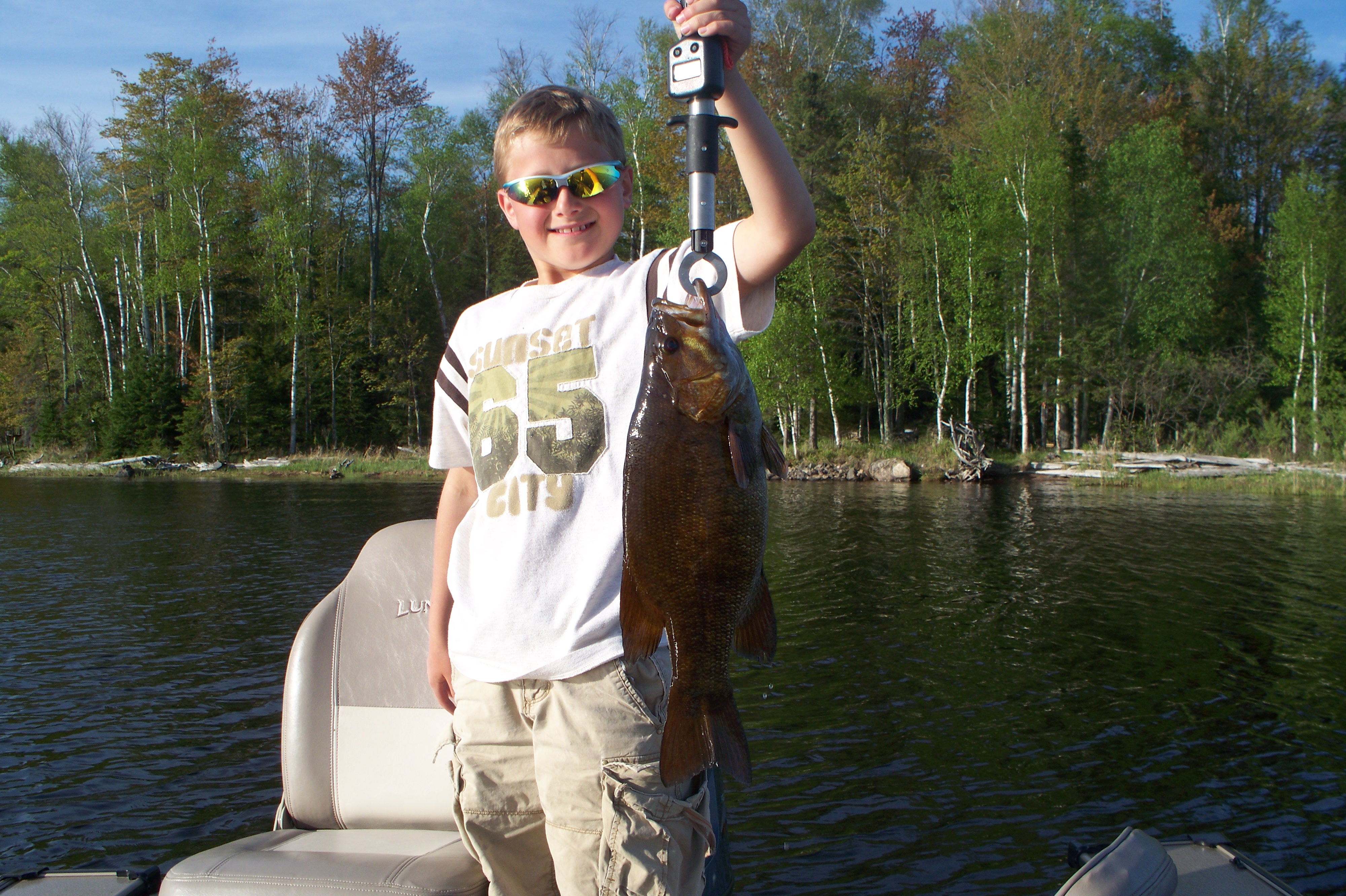 9 yr old fisherman Steven with a 19.5 09 Smallie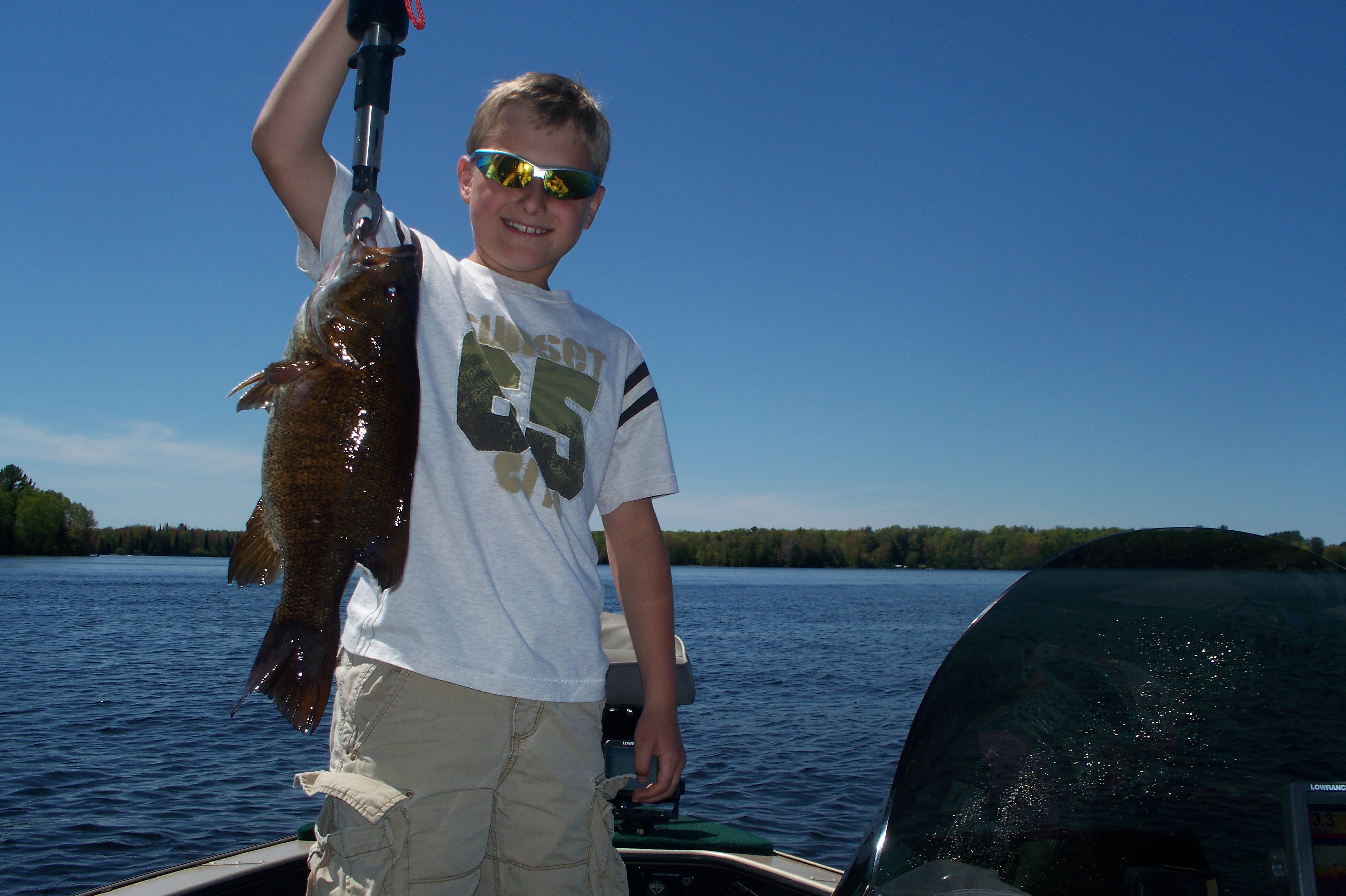 Steven with yet another 4lb+ 09 Smallie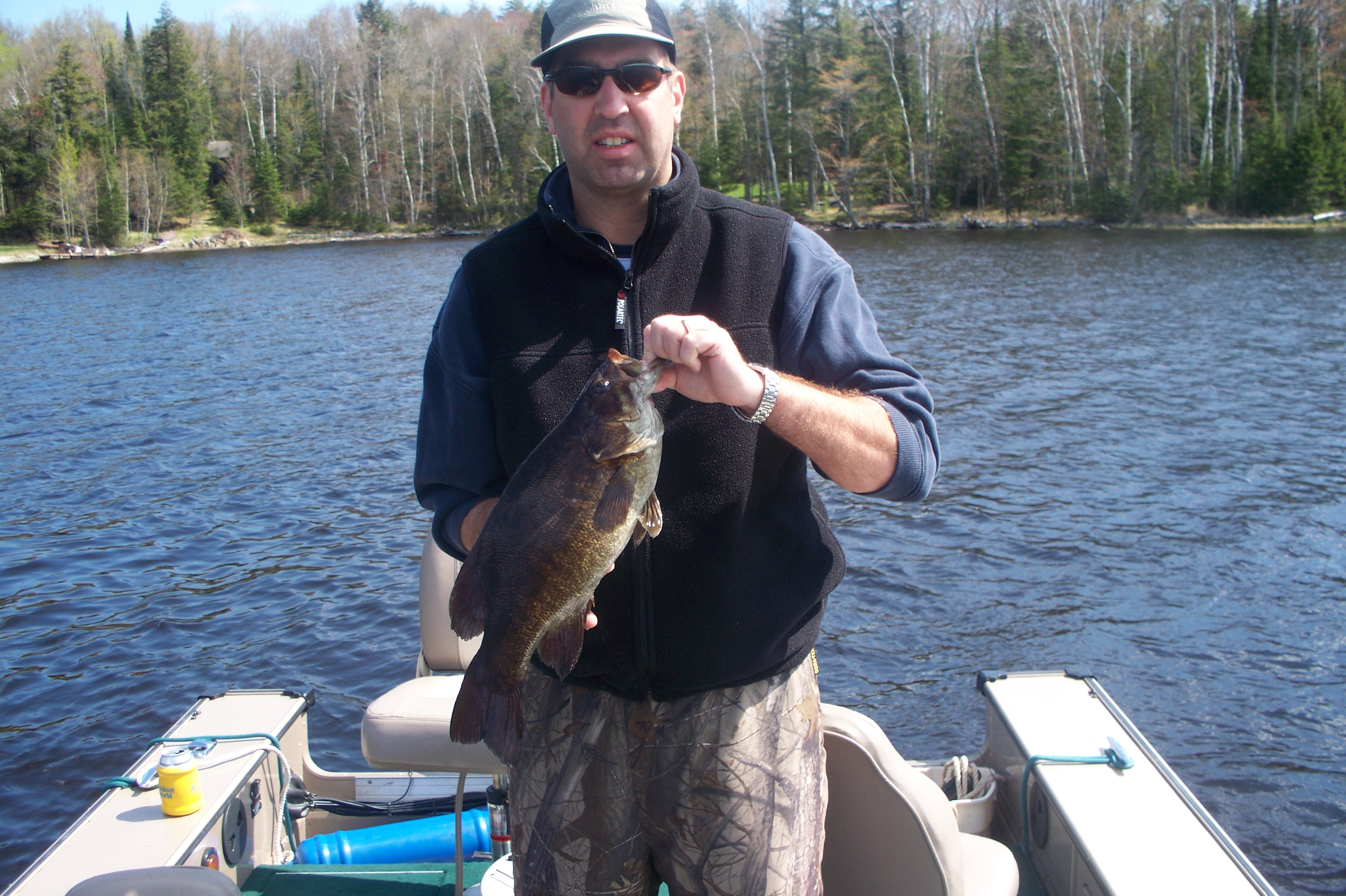 Dave O. with 19+ spring 09 Smallie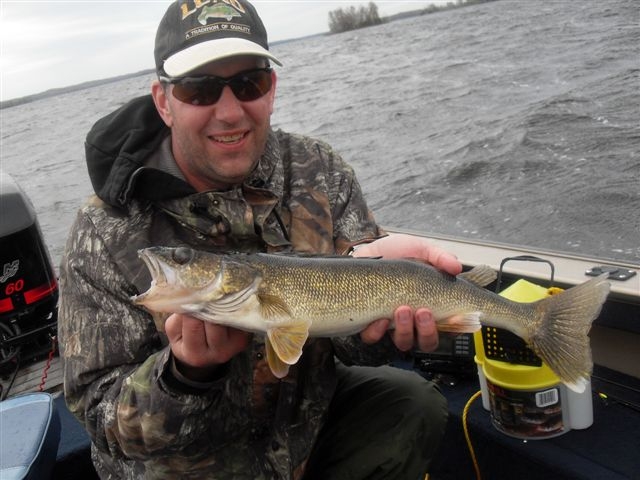 Uncle Dan with a nice 20 inch spring 09 Walleye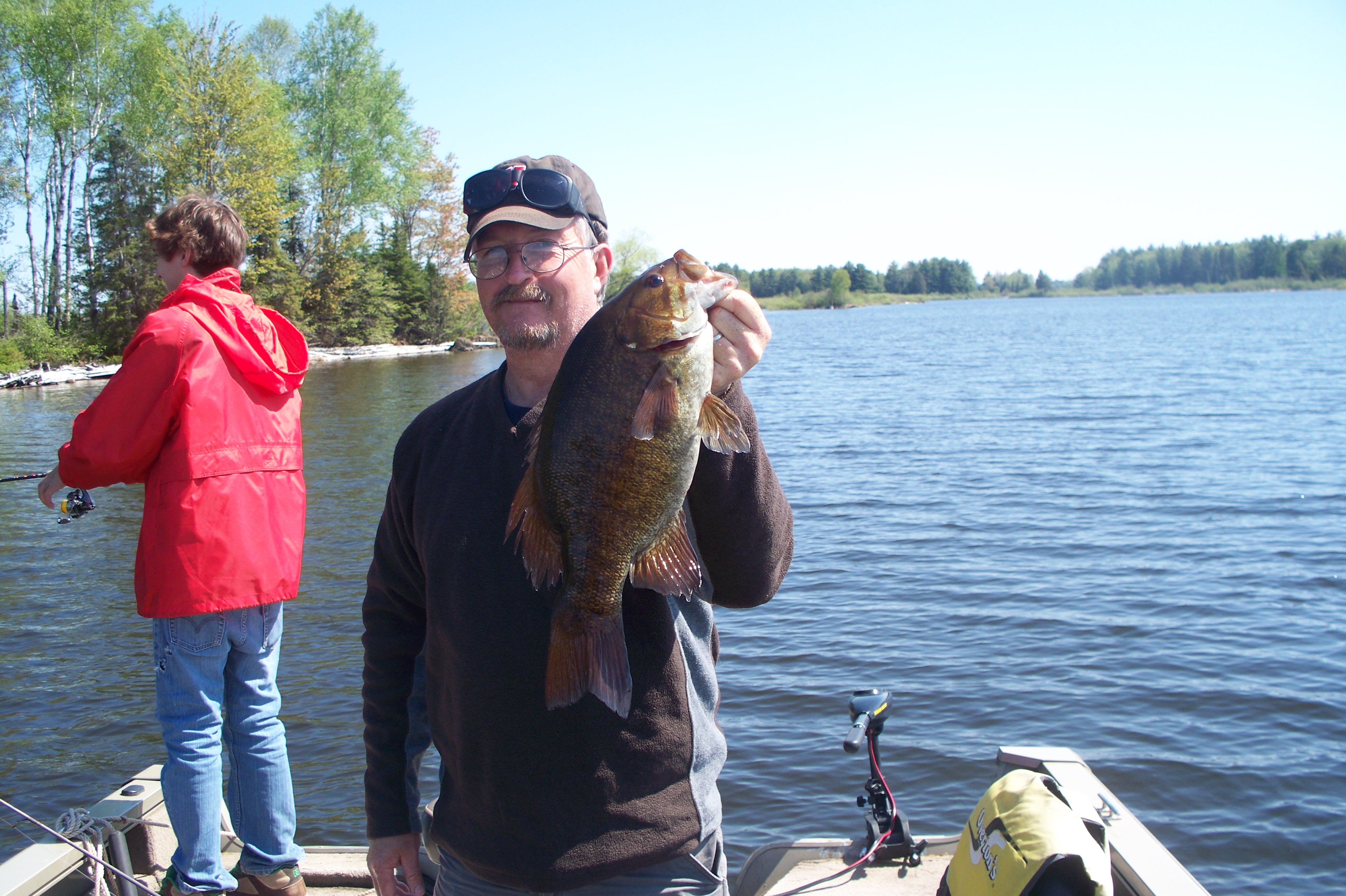 Doc with a nice 19 inch Spring 09 Smallie http://Docsguideservice.com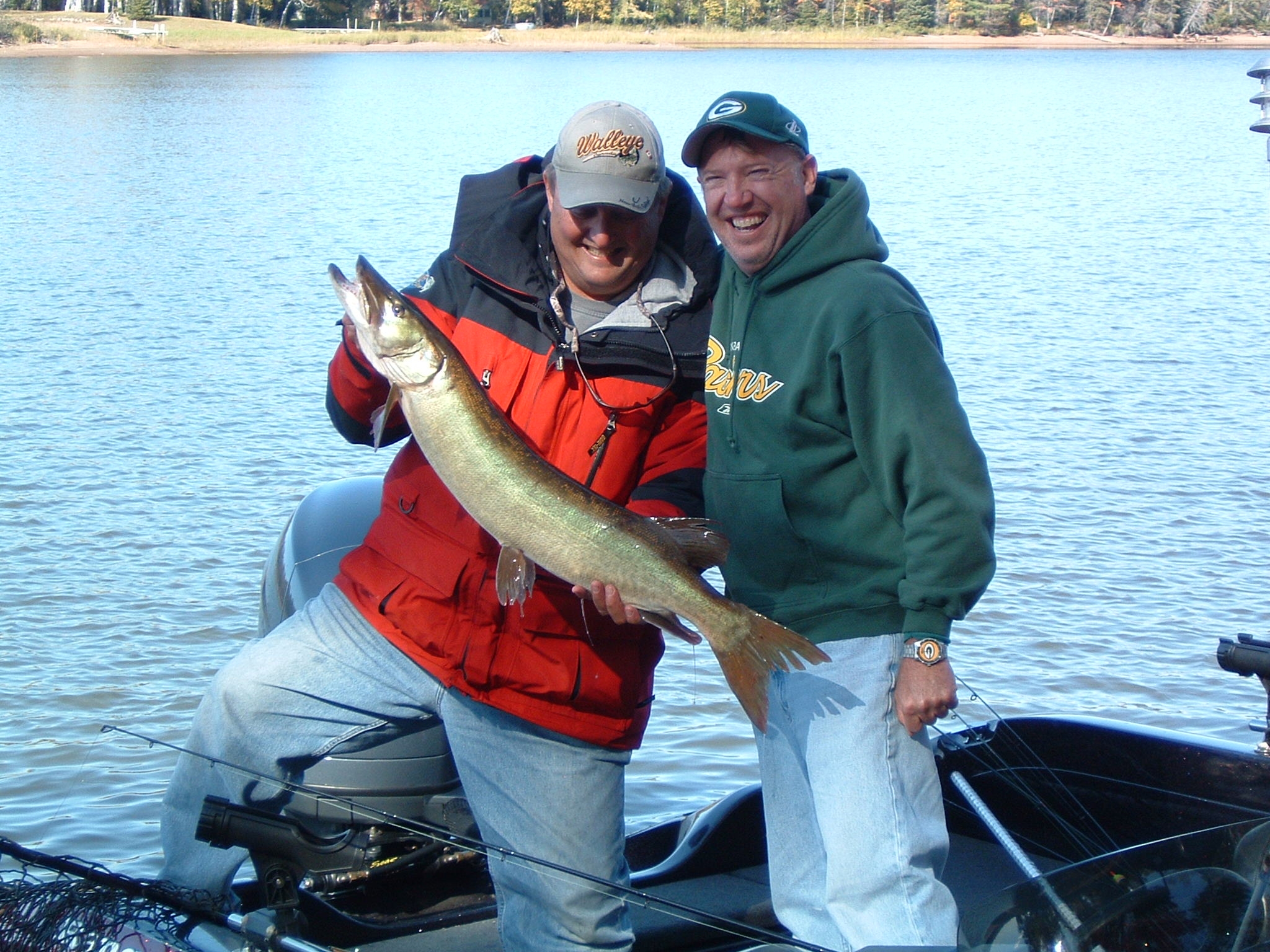 Jerry & friend with a nice 38 inch fall 08 muskie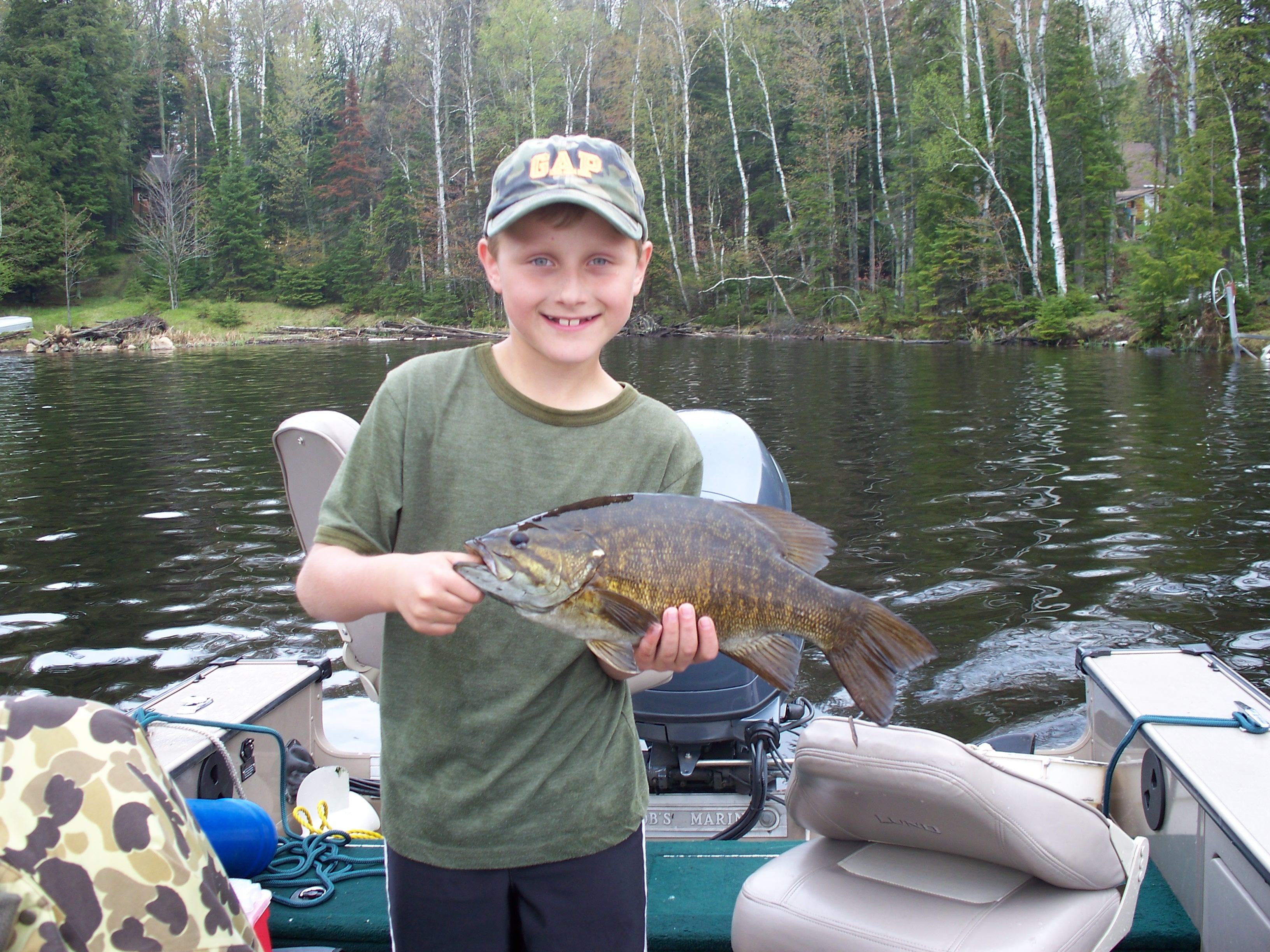 Steven with another nice 08 Smallie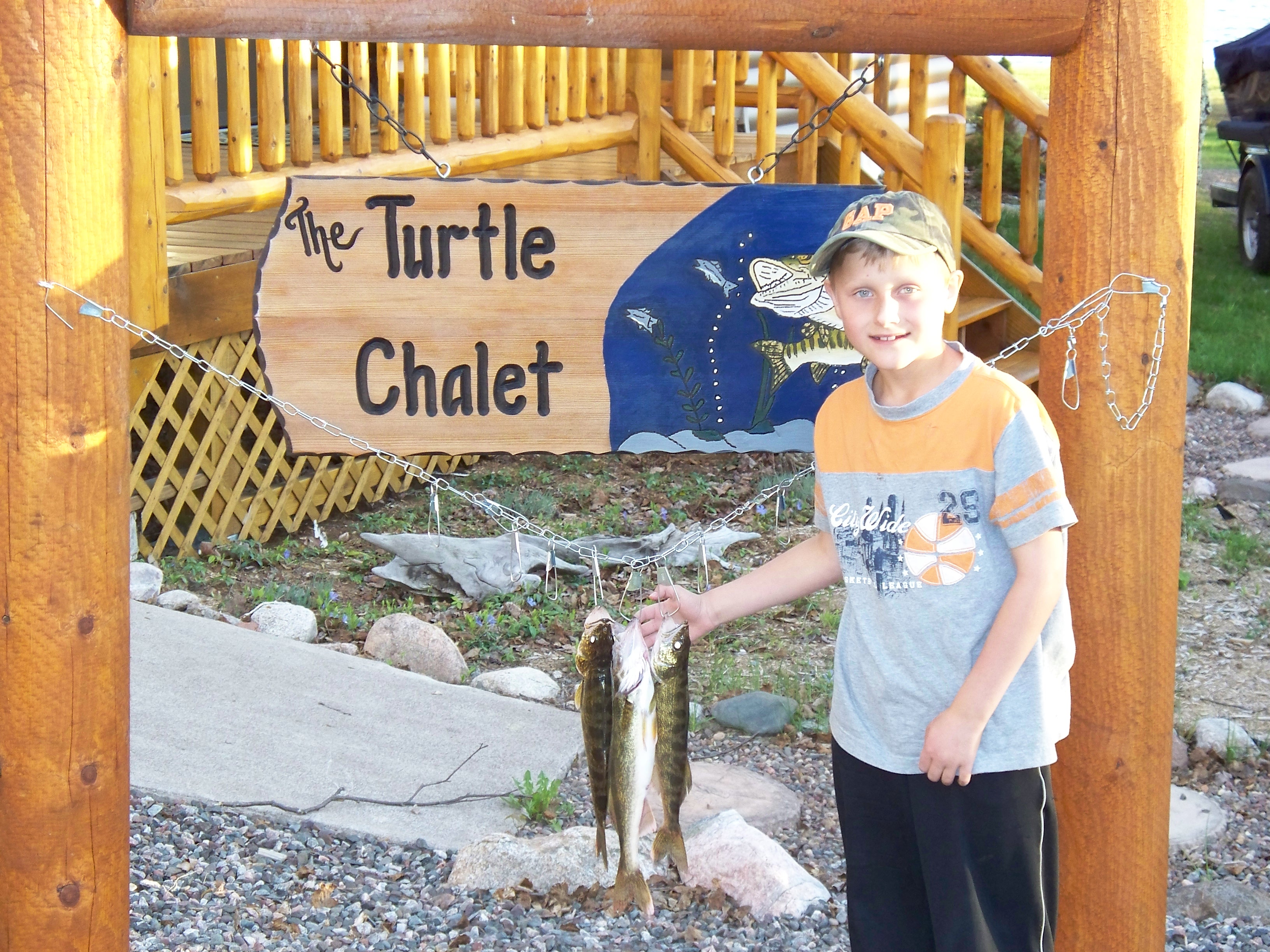 Late Spring 08 Walleyes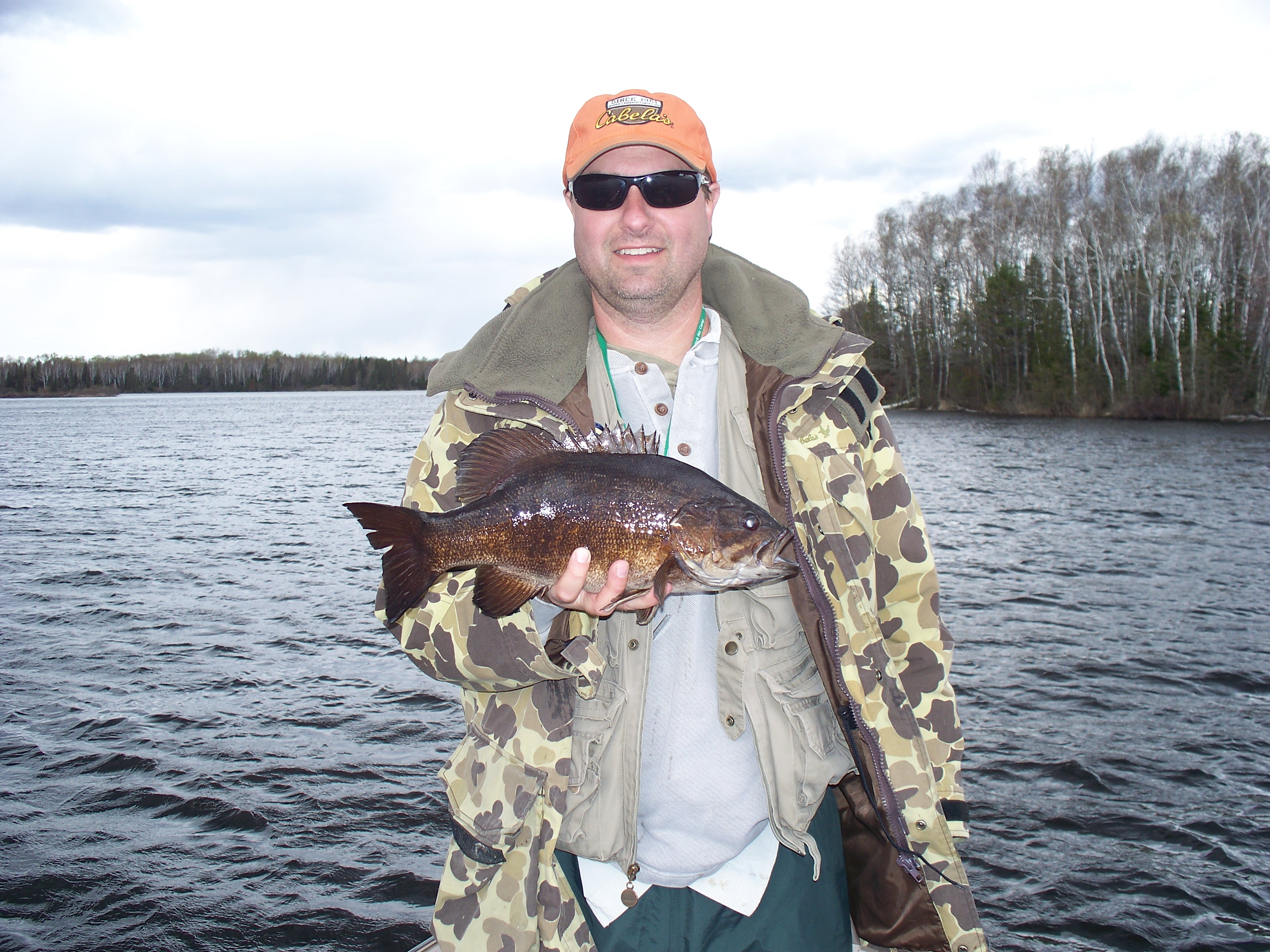 Spring 08 Smallie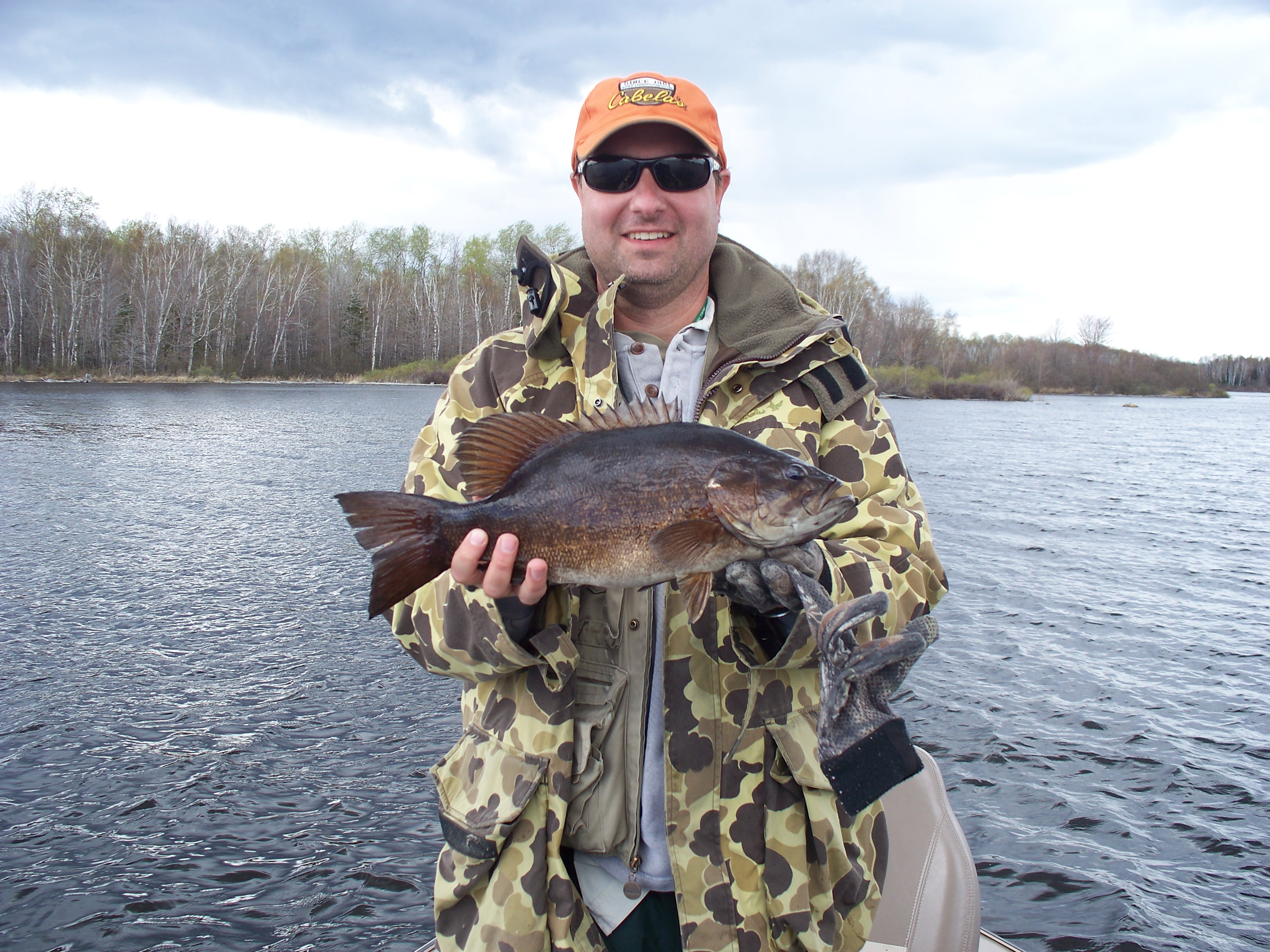 Spring 08 Smallie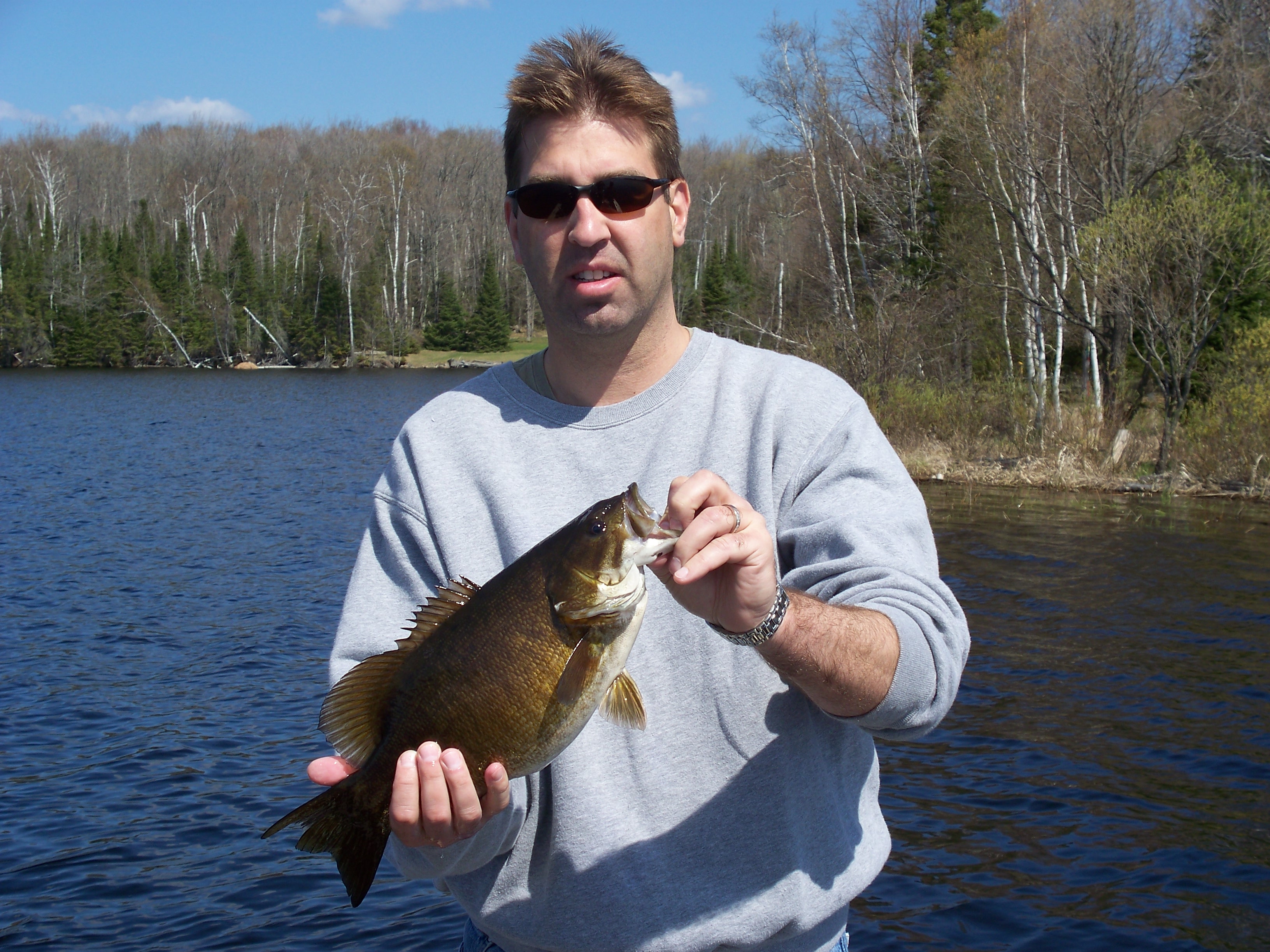 Dave with a 08 Smallie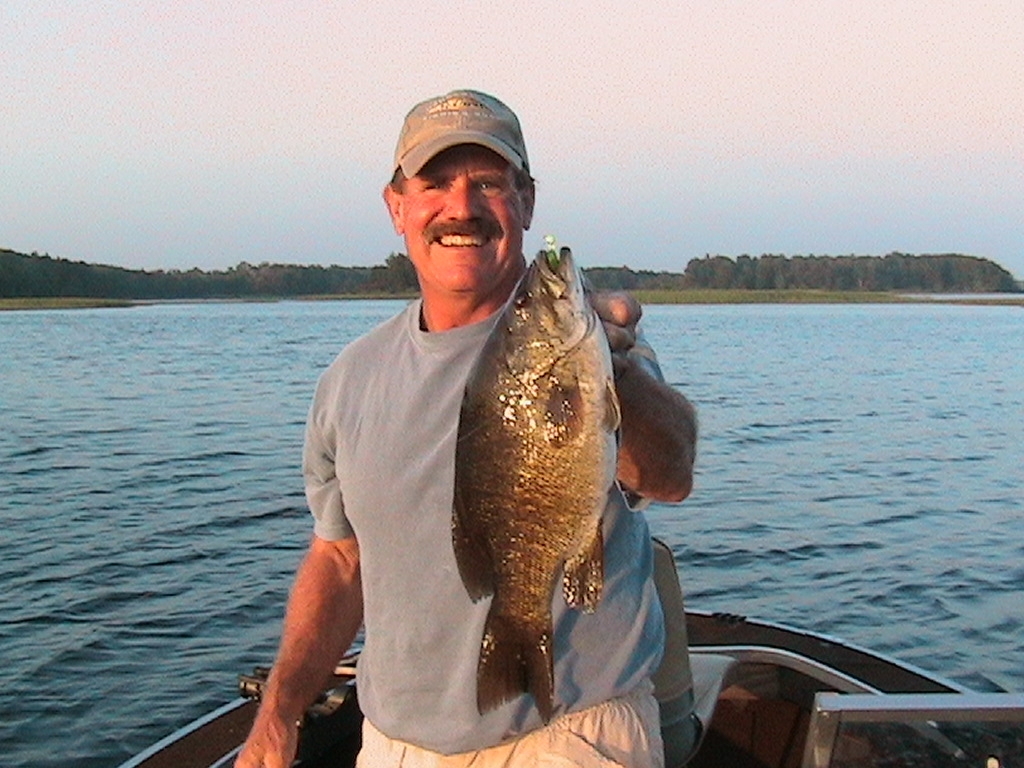 Dean with a trophy 07 summer smallie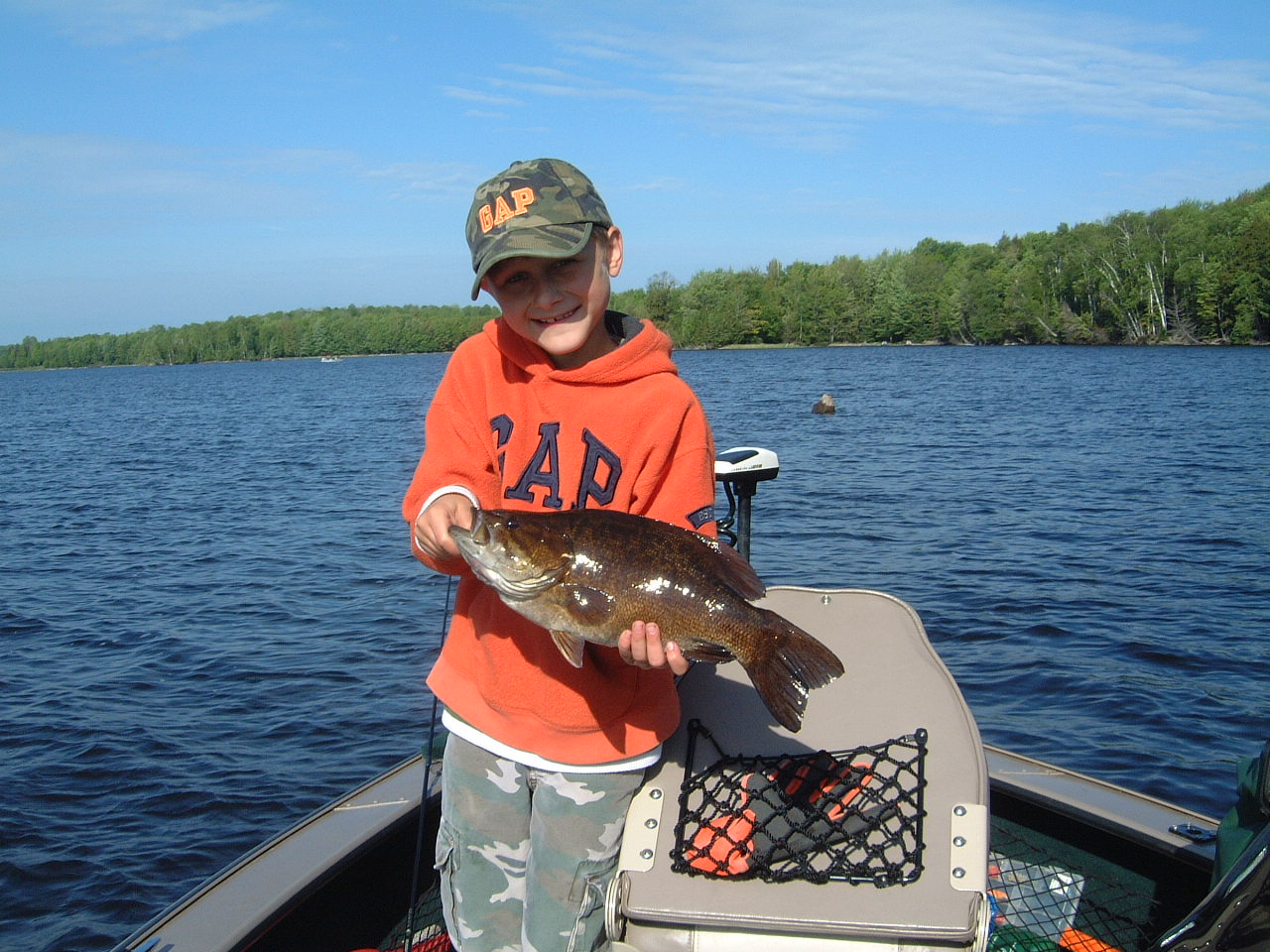 Steven with 18 incher in Spring 07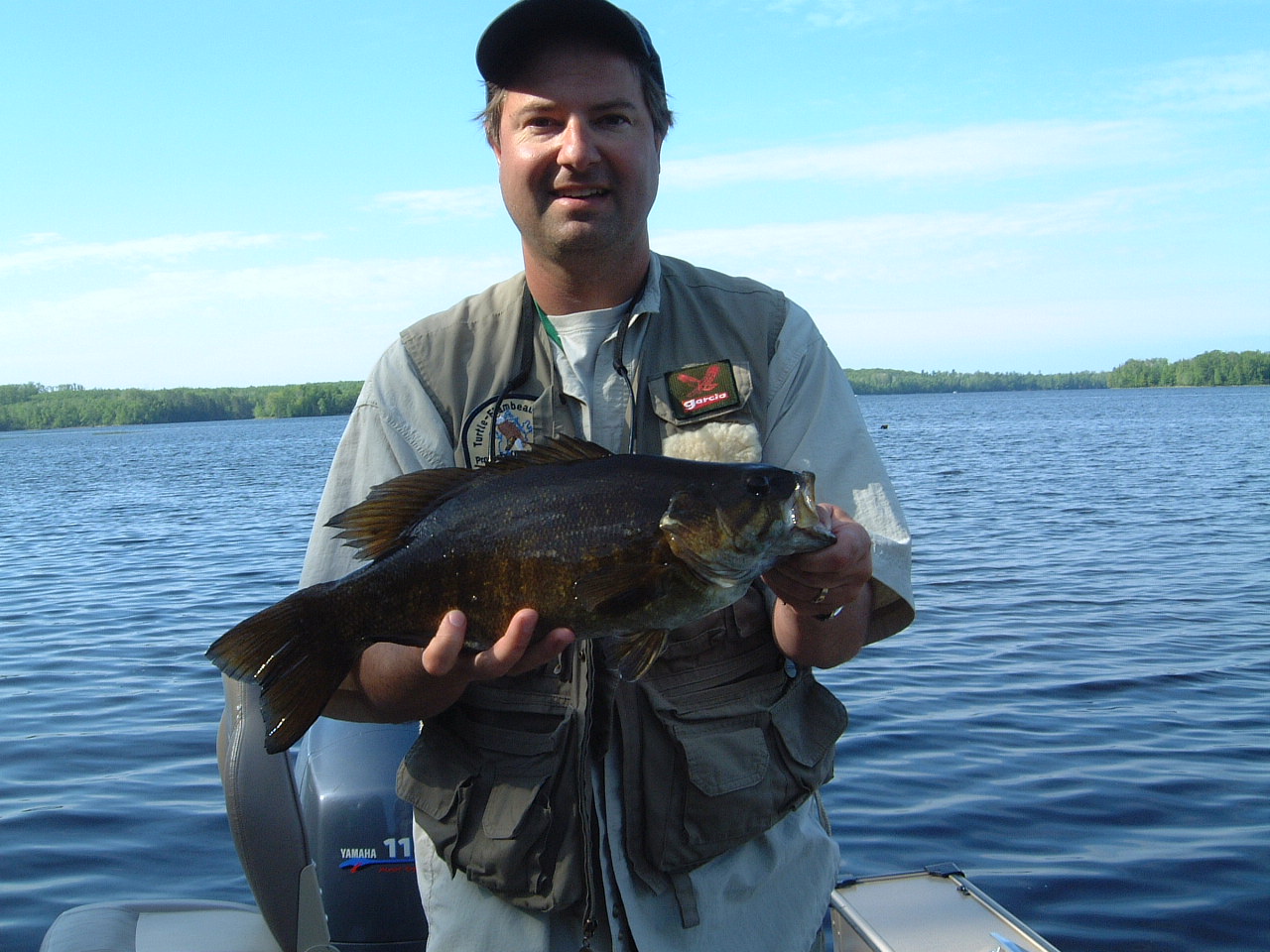 Slightly under 20 inch Spring 07 Smallie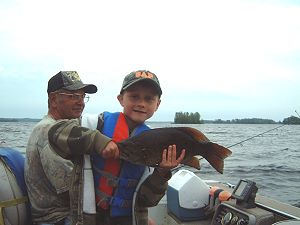 Steven & Don with a Spring 06 Smallie http://www.donsguideservice.com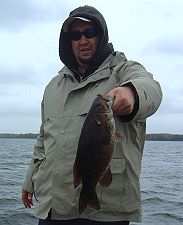 Junior with Fall 06 Smallie guided by "Doc" Sabec http://www.mercerwi.com/mikesabec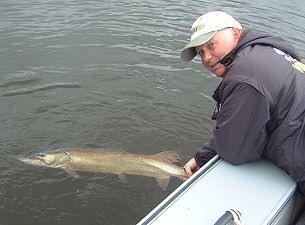 Muskie Guide Brian Long with a 45 inch Fall Release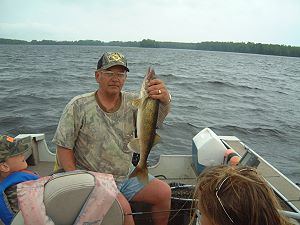 Don Pemble http://www.donsguideservice.com with a nice 25 inch Walleye Release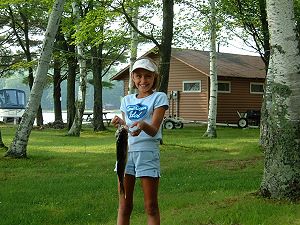 Alyssa with 19 inch walleye summer of 05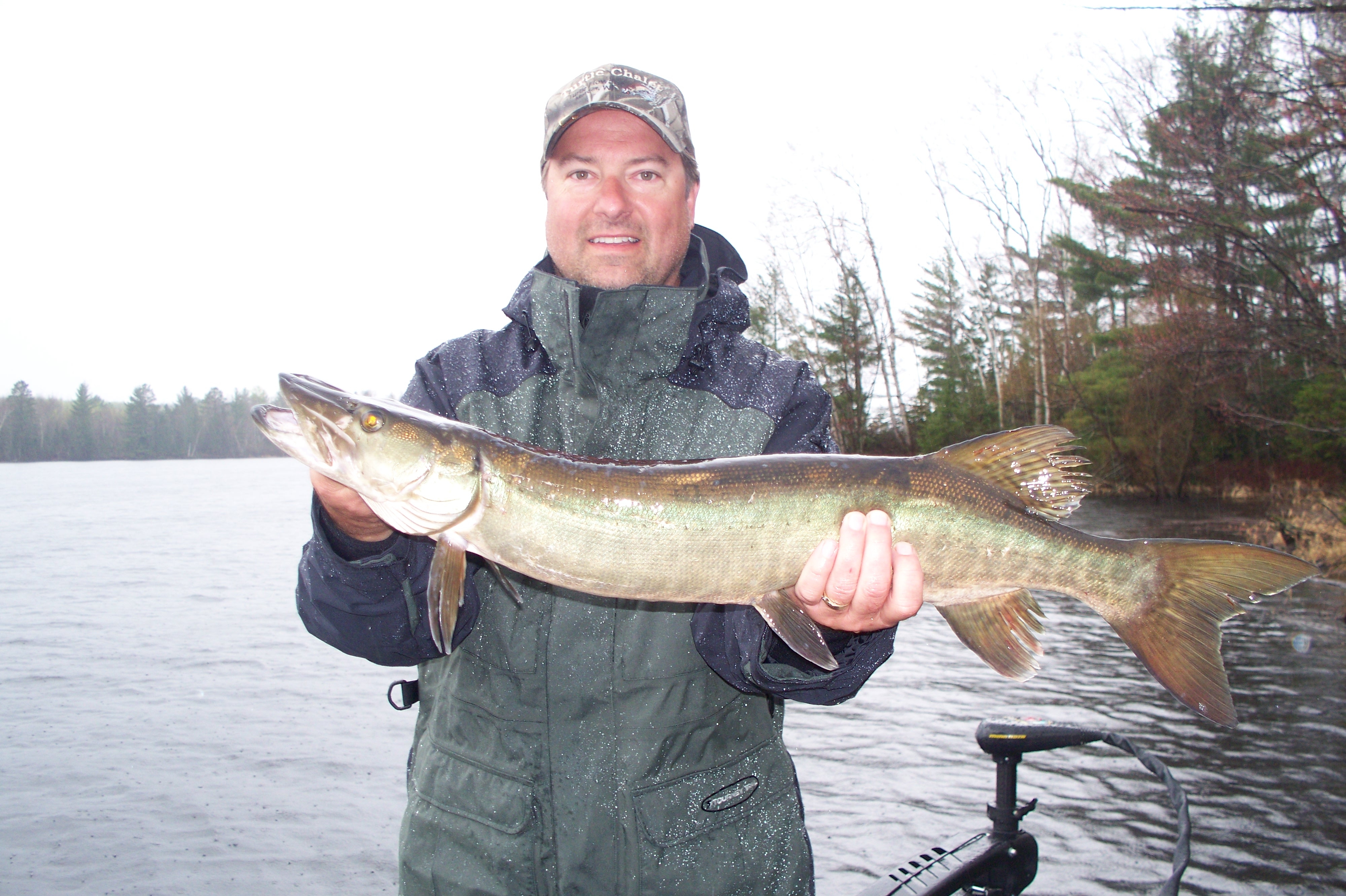 Surprise 2013 Spring Muskie on an X-Rap while smallie fishing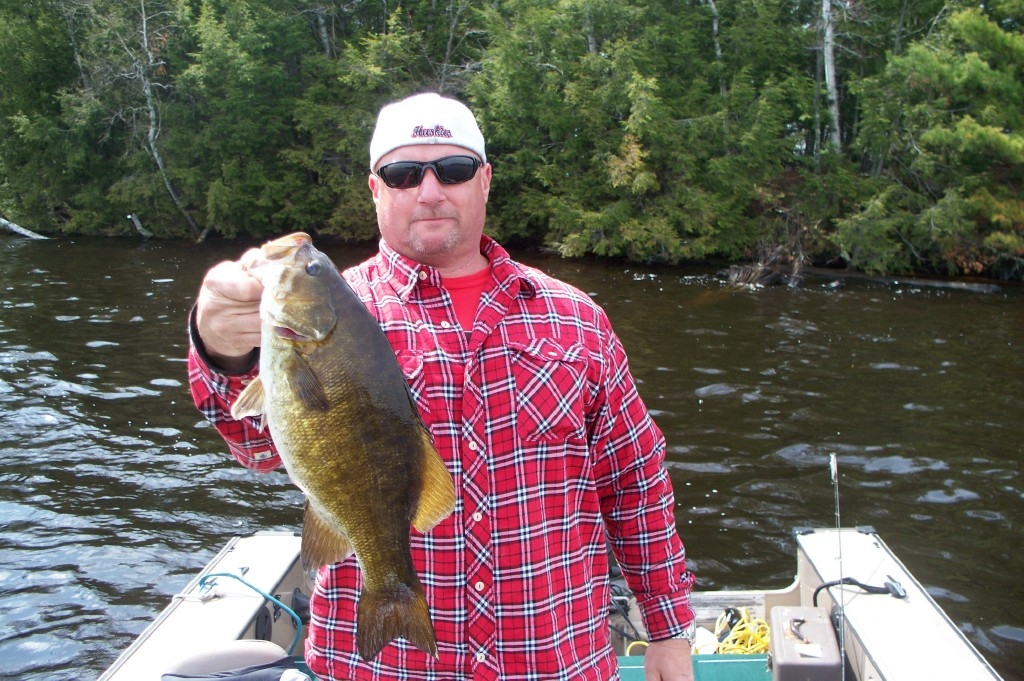 Tim M. with a 19 inch 2013 Spring Smallie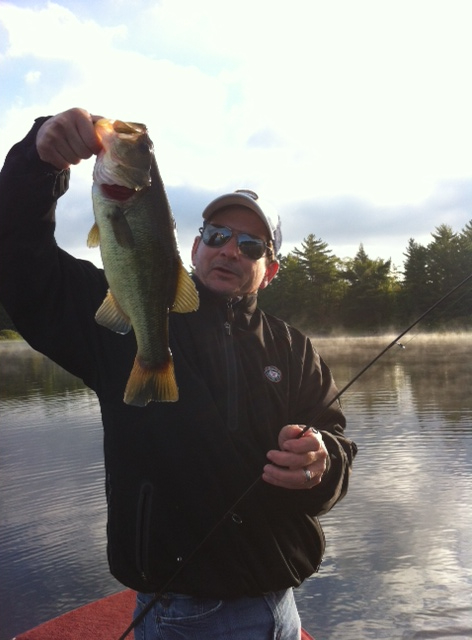 A big TFF summer Largemouth Bass in Aug. 2013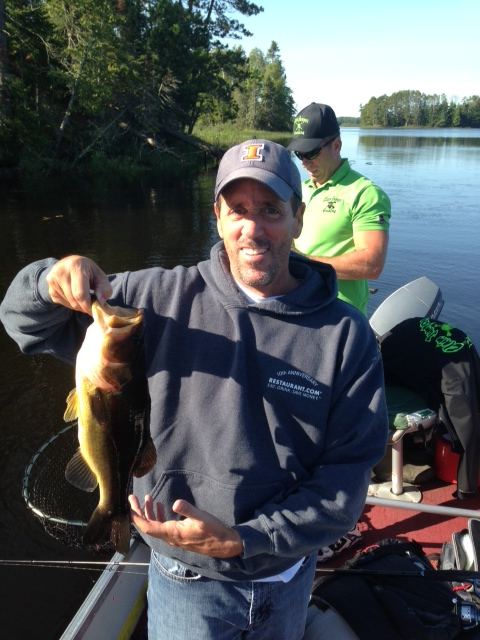 Jim back in the Northwoods in 2013 with a nice summer LargeMouth Bass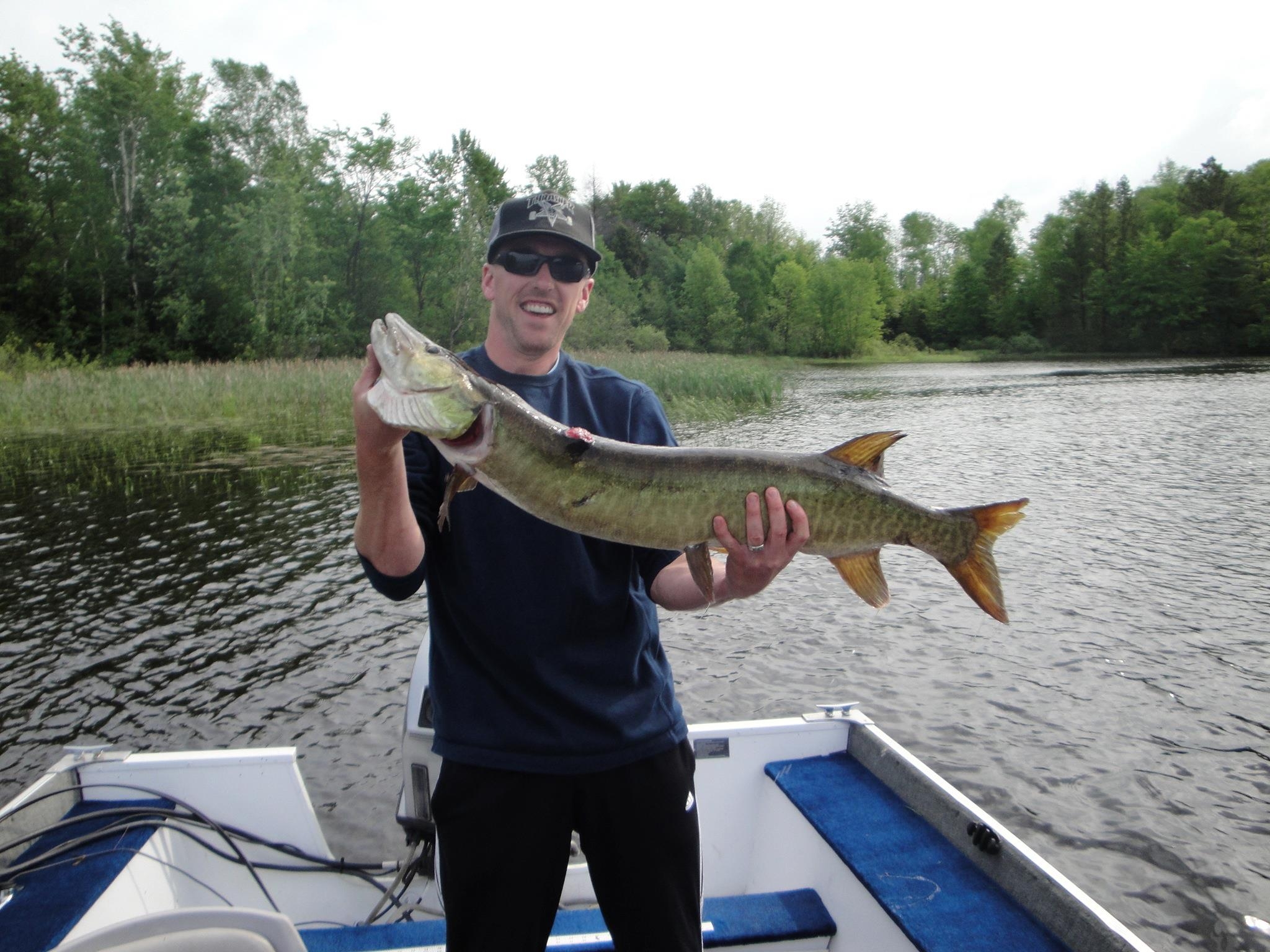 Tim M. with a 2012 Opening Day 38 inch musky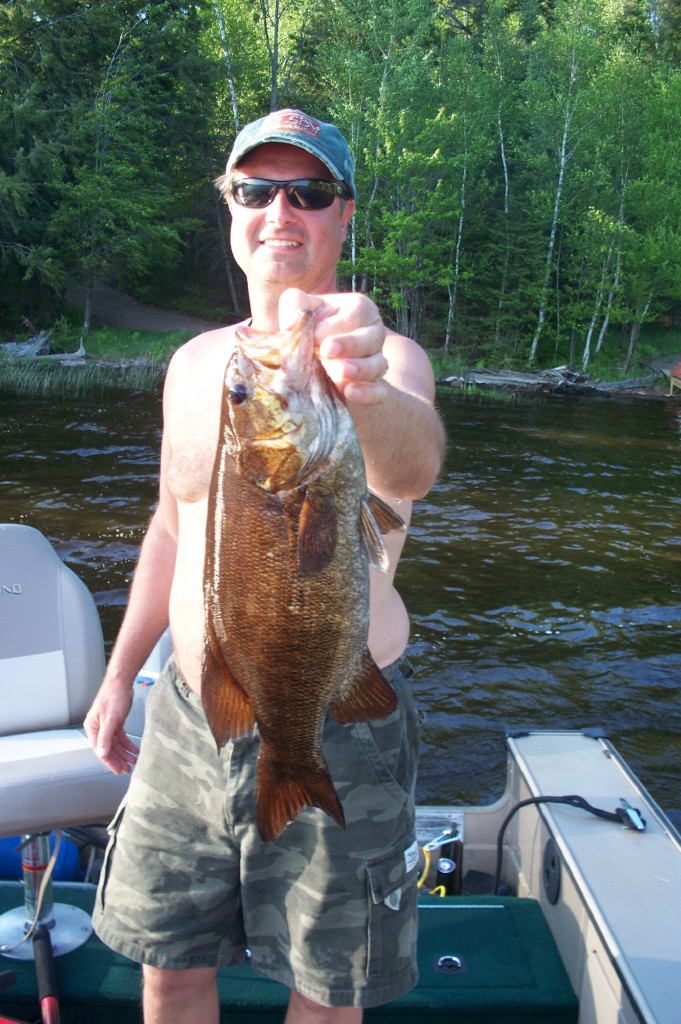 2012 Spring 19+ TFF Smallie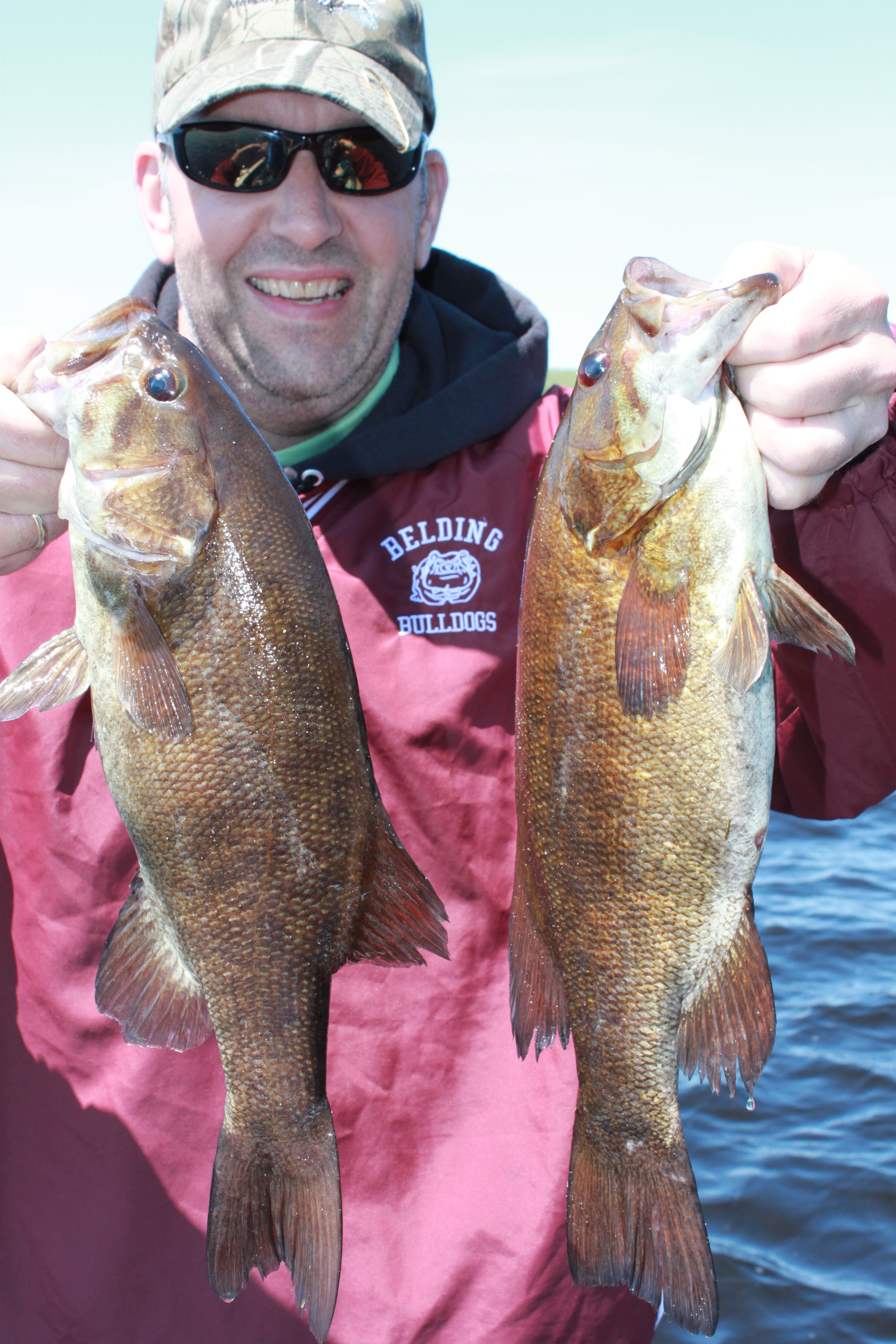 Dan & Junior with nice double from a day trip on Gile Flowage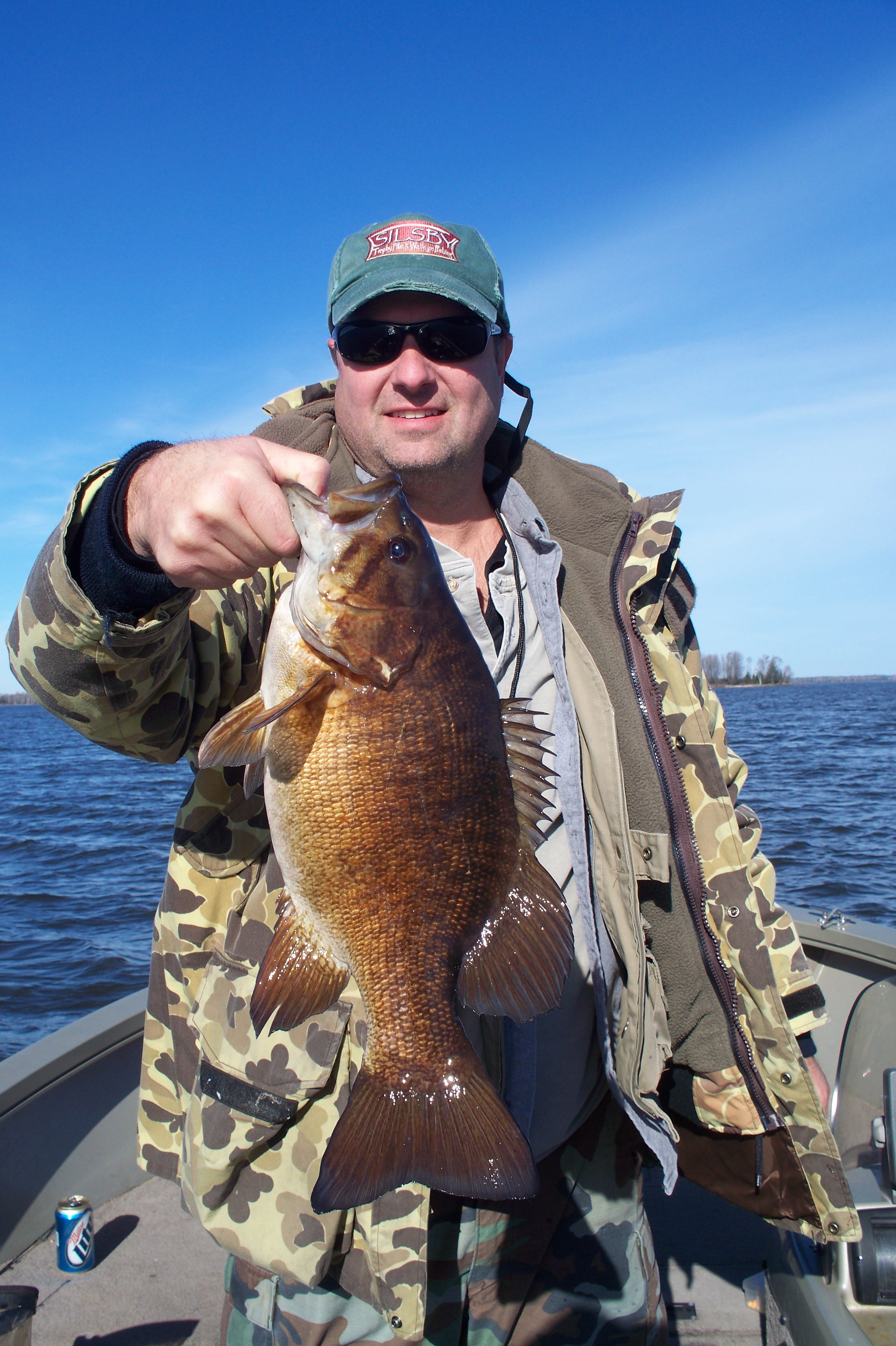 October & November is great time to work mid-lake humps for smallies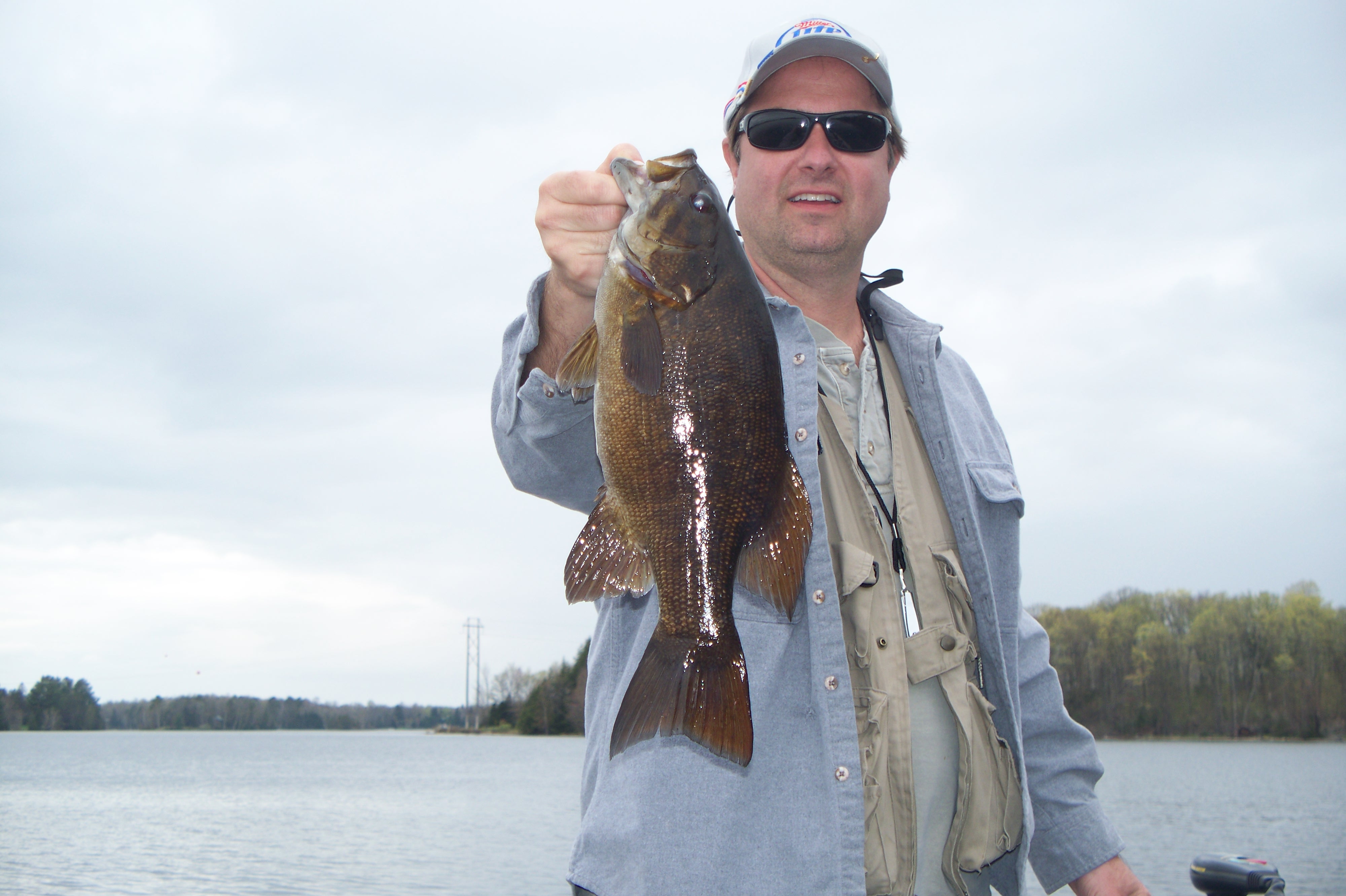 11 Colorful Spring Smallie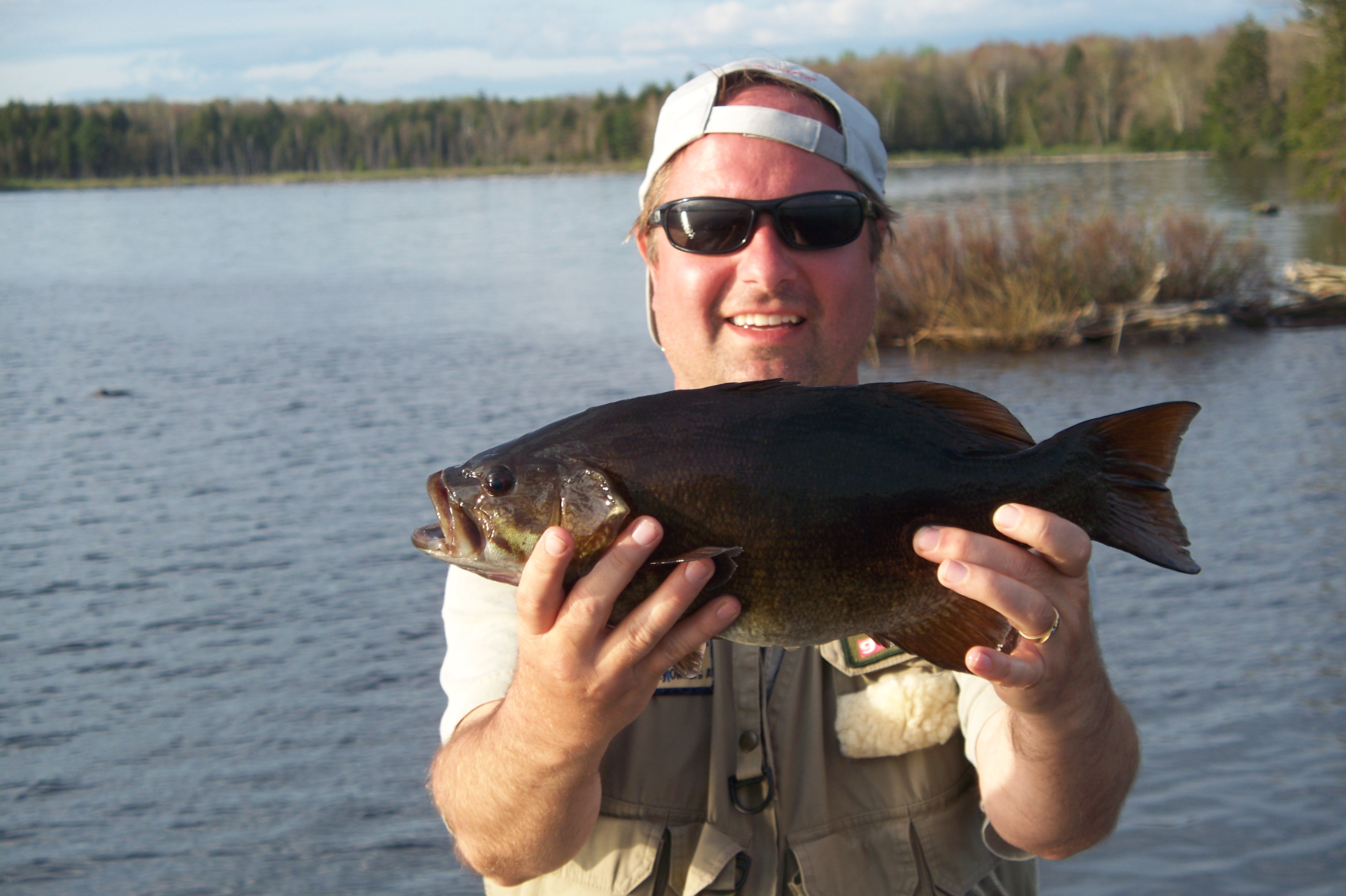 Another nice Spring 11 TFF smallie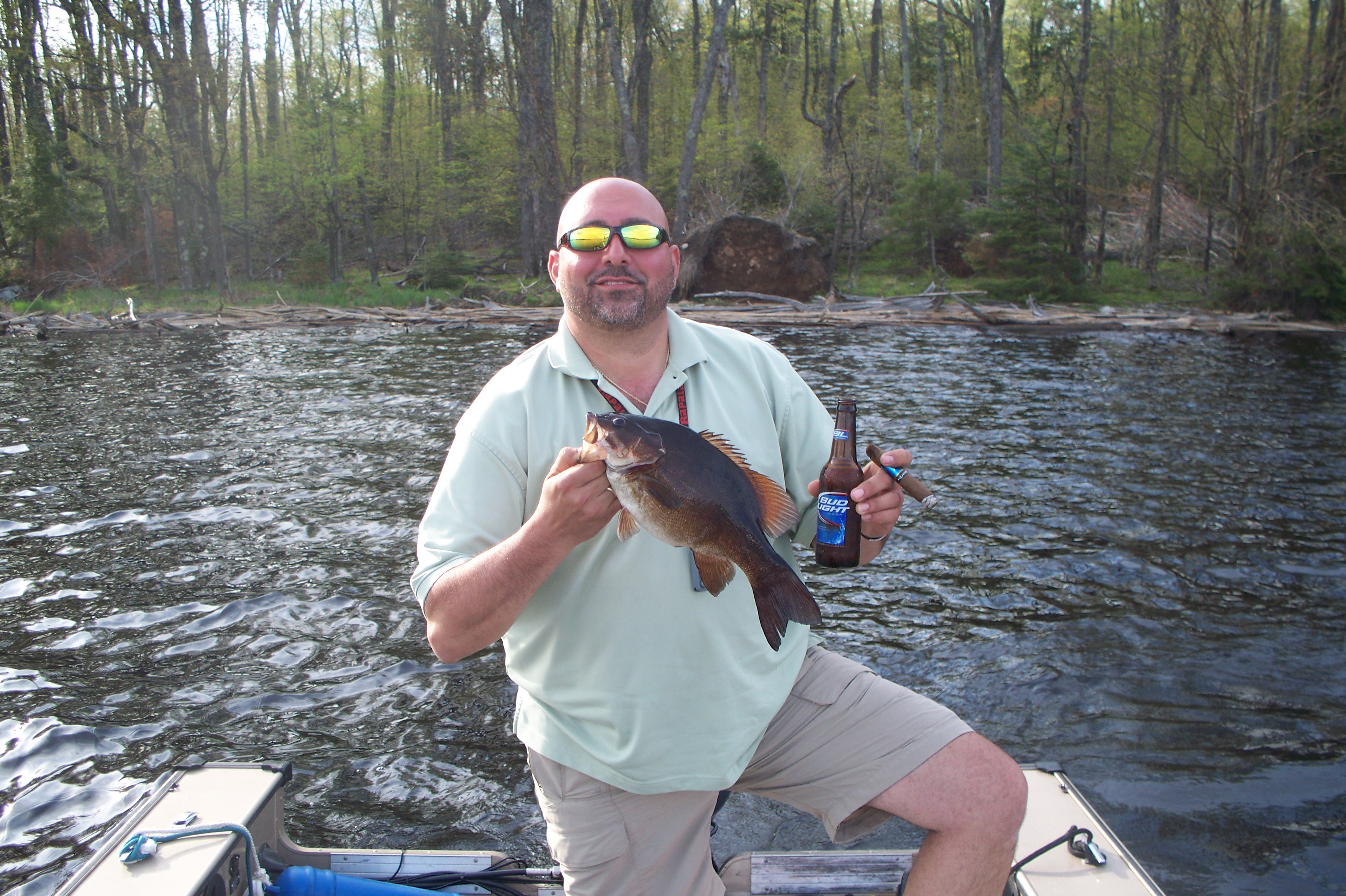 Triple catch-Smallie, Bud Light & Cigar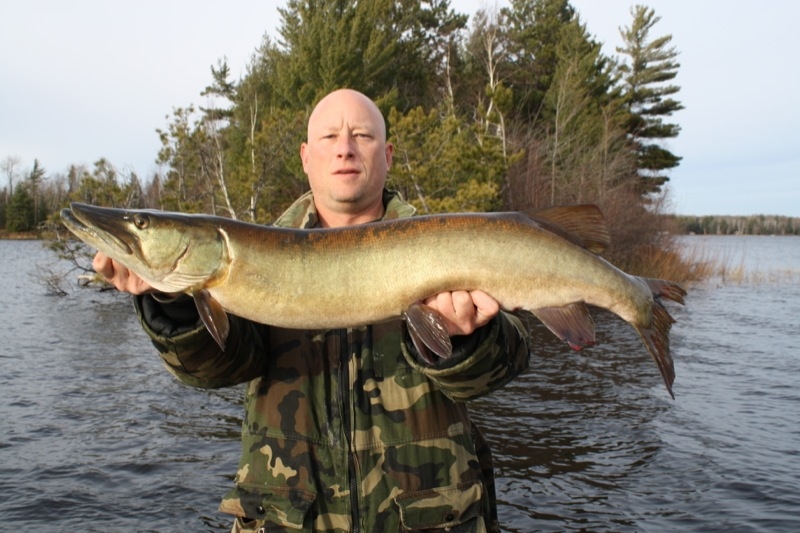 Paul with a healthly low 40's inch late fall 2010 Muskie.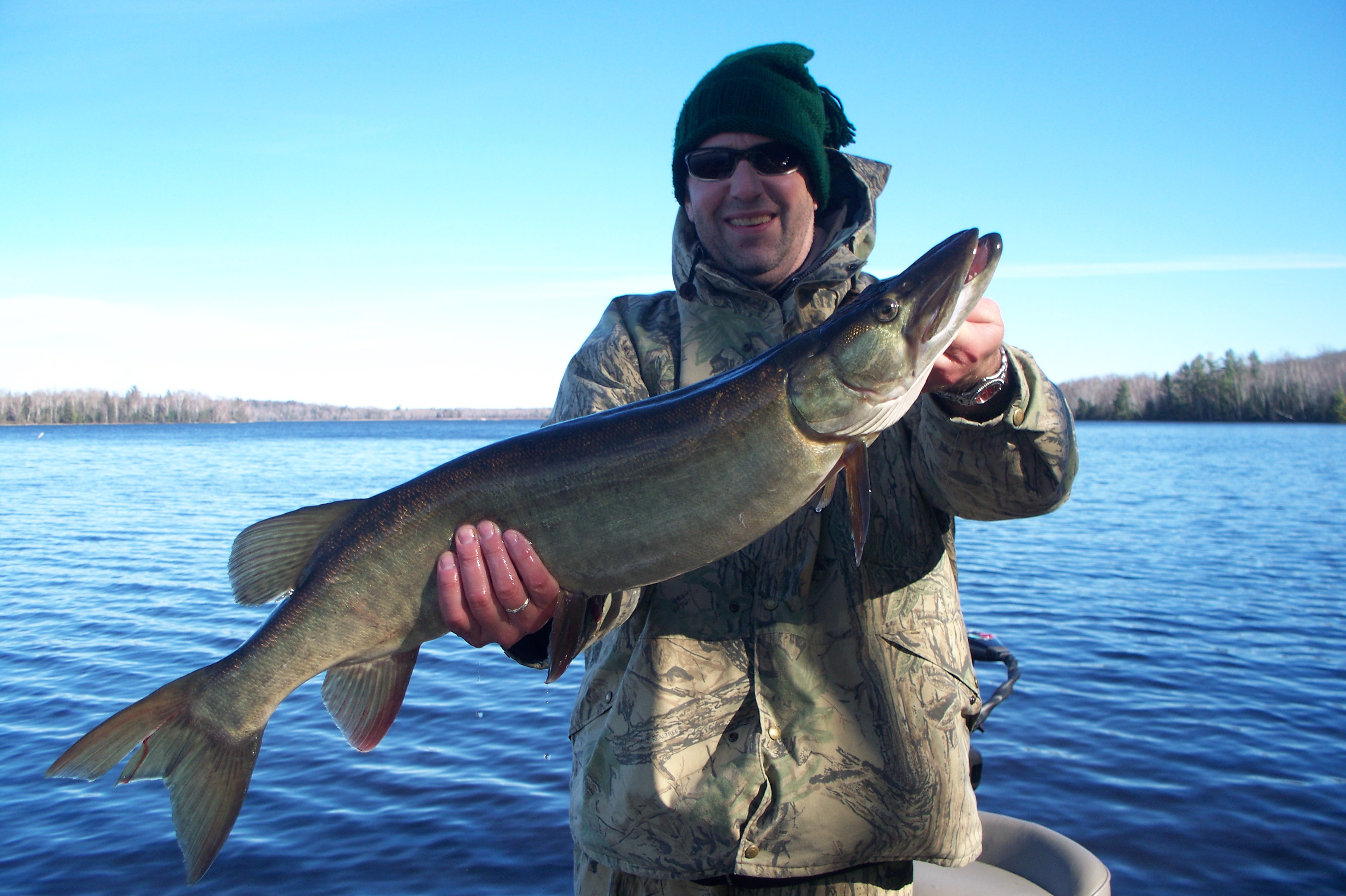 Dan with a 18lb Fall 2010 Muskie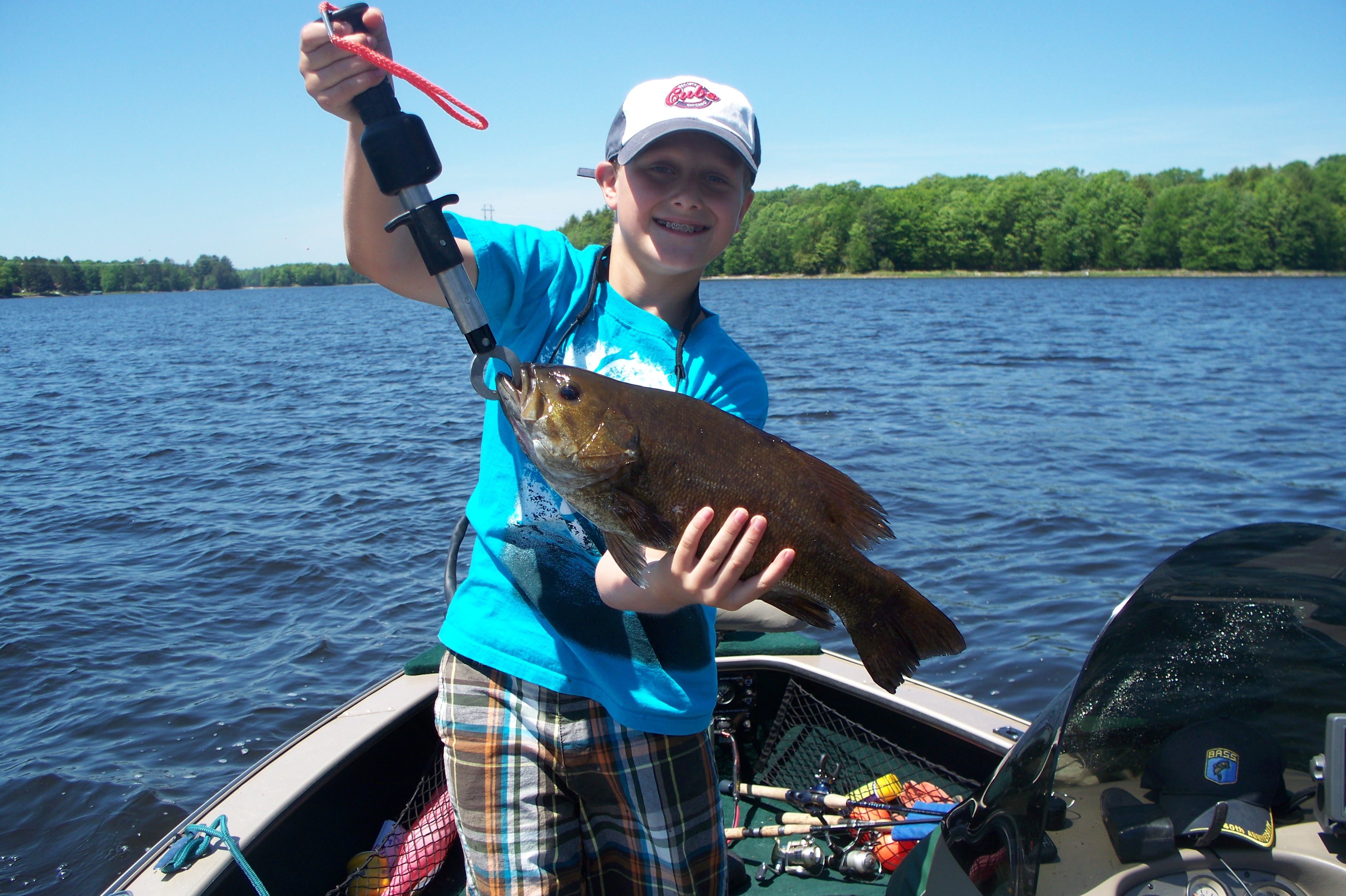 Nothing like a 90 degree day & fishin's hot!!!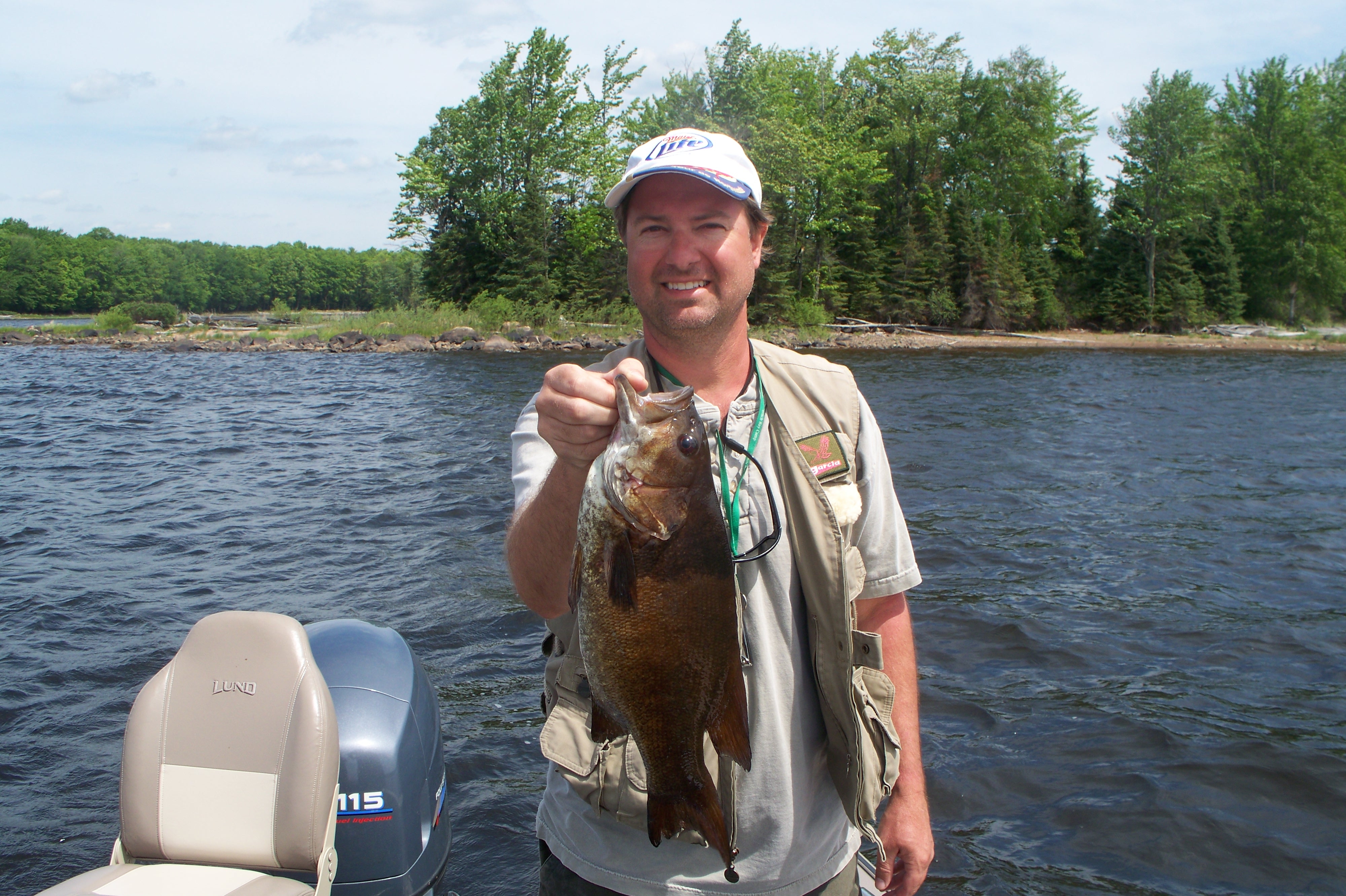 Another Healthy 2010 TFF Smallie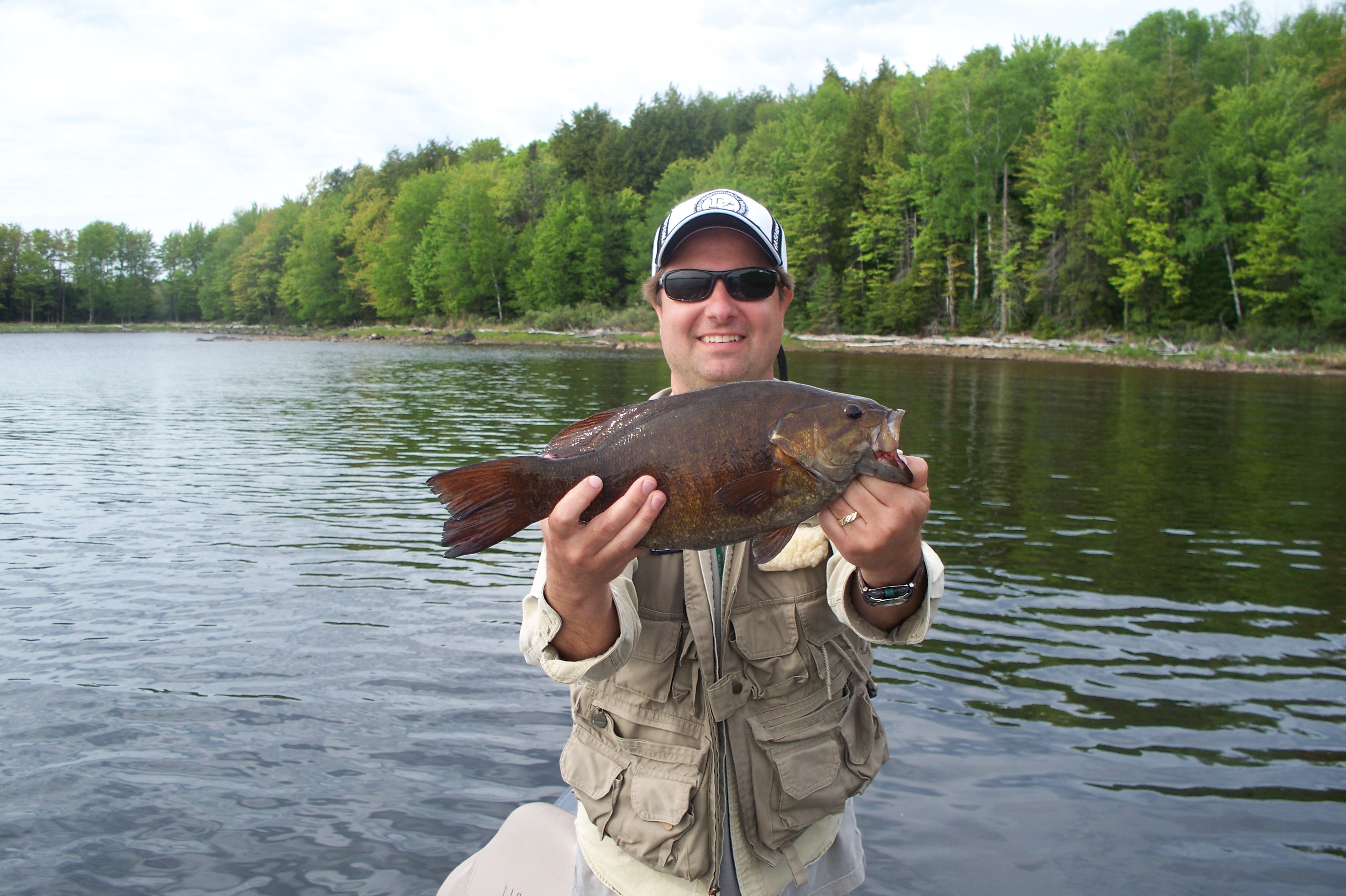 Football Size TFF Smallie in 2010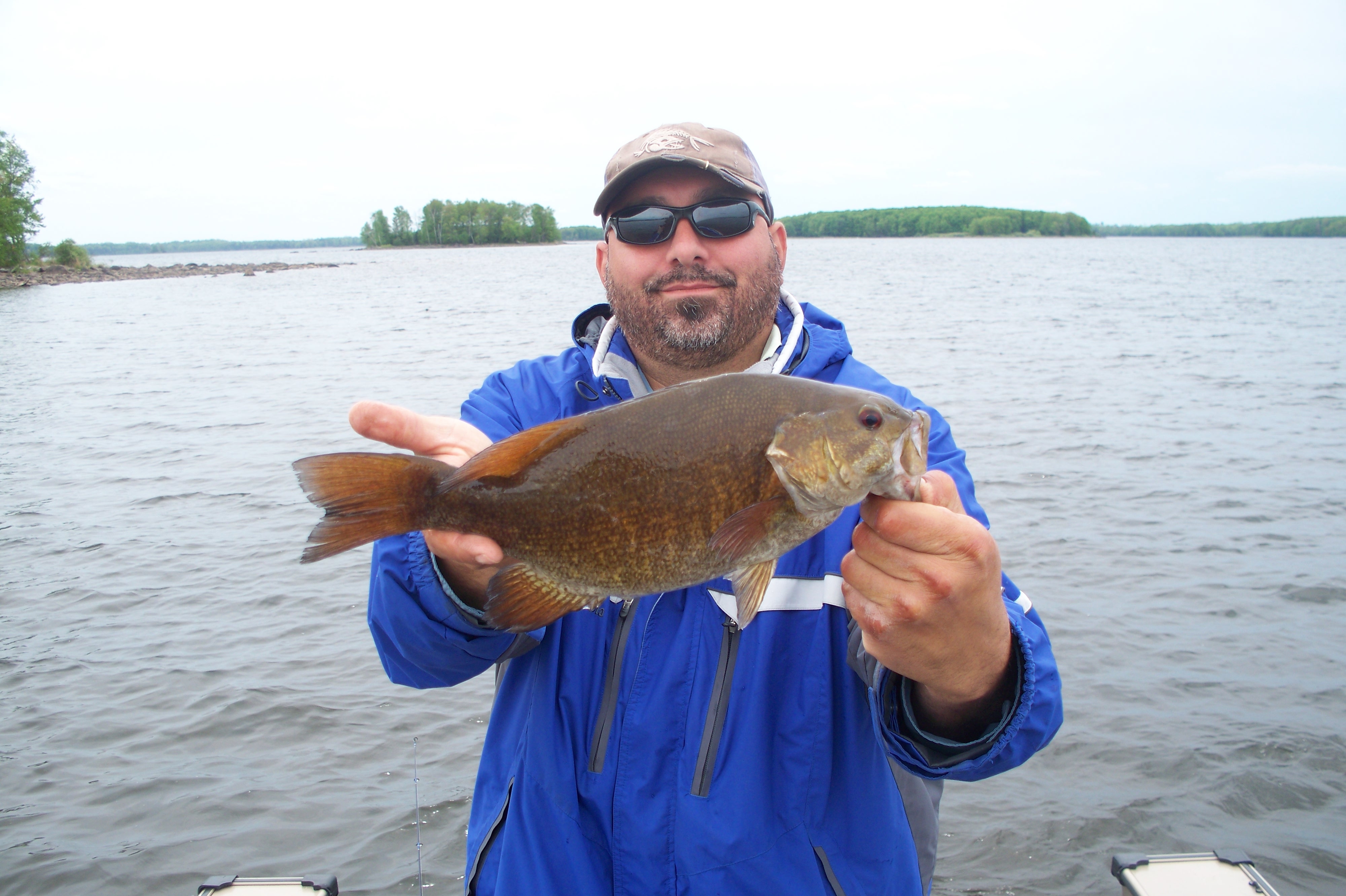 Gus with one of over 30 smallies caught in two days of fishing in 2010
Nice basket of quality bluegills caught by Andy & Paul in 2010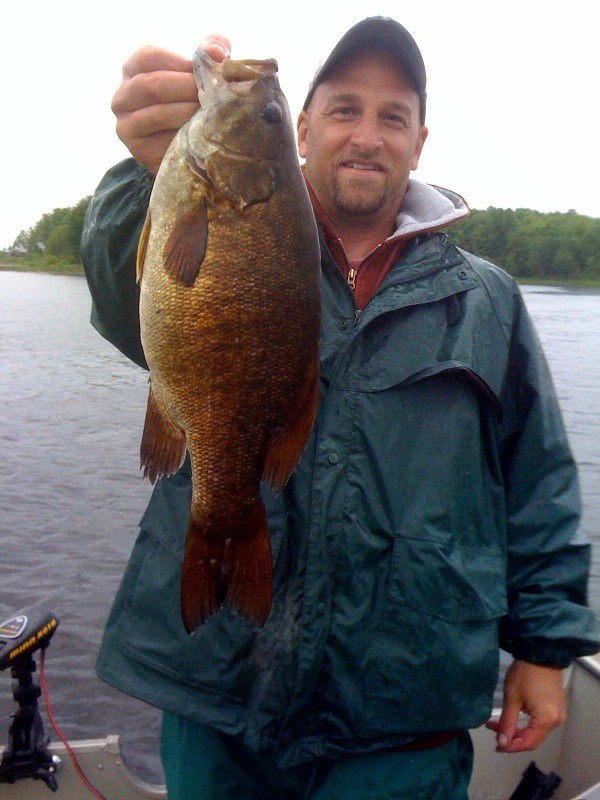 Andy with nice topwater 2010 TFF smallie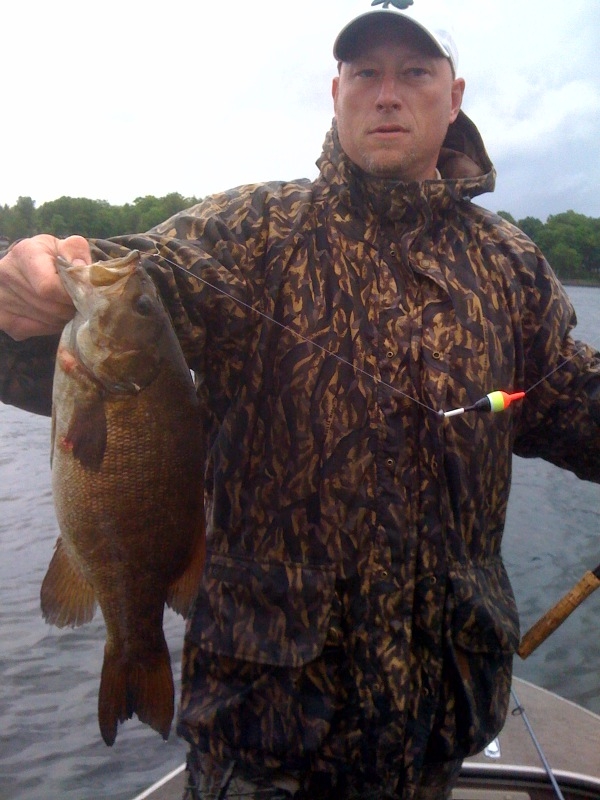 Paul with slip bobber 2010 TFF Smallie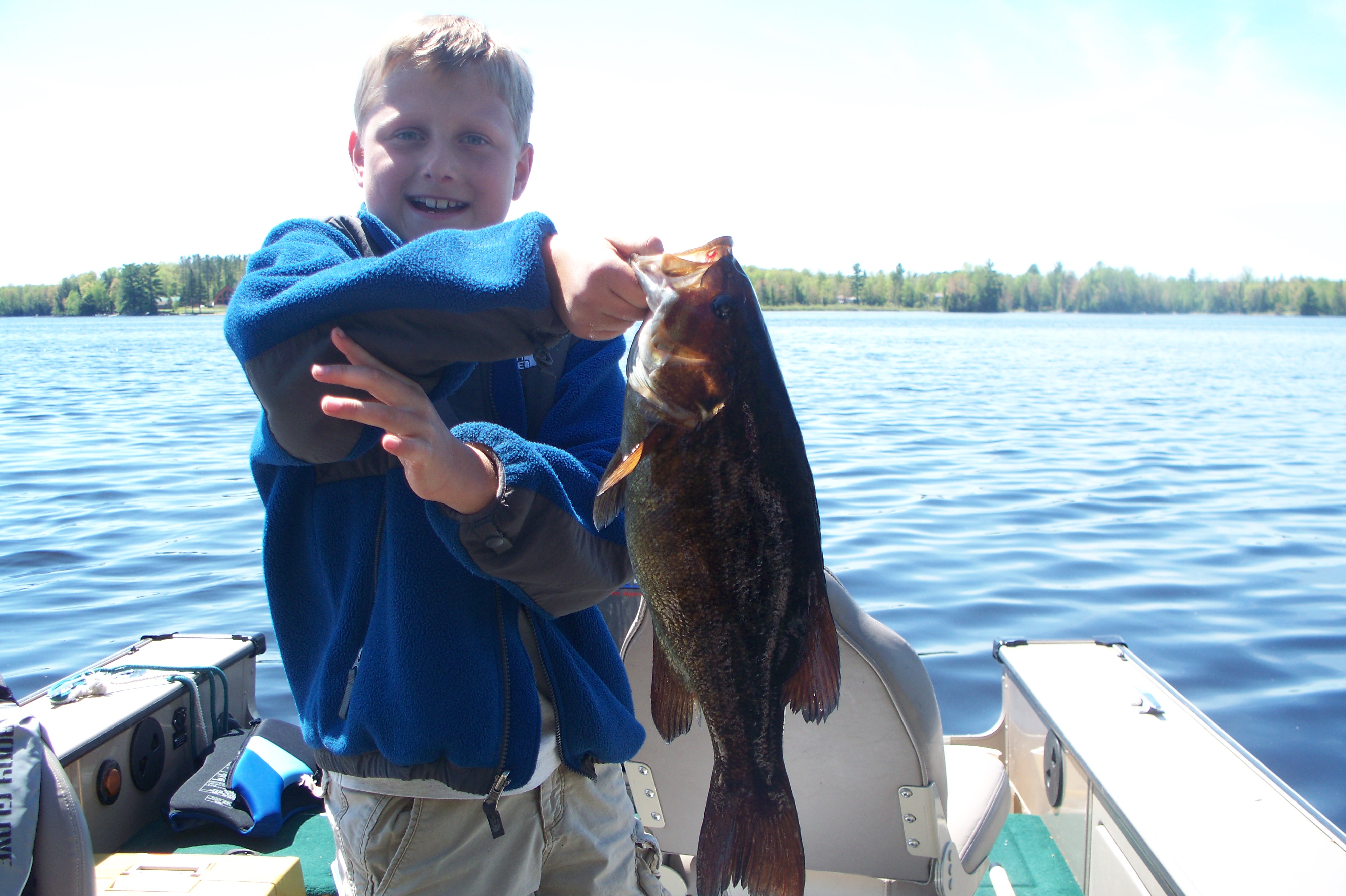 Steven with another Jumbo TFF Smallie in 09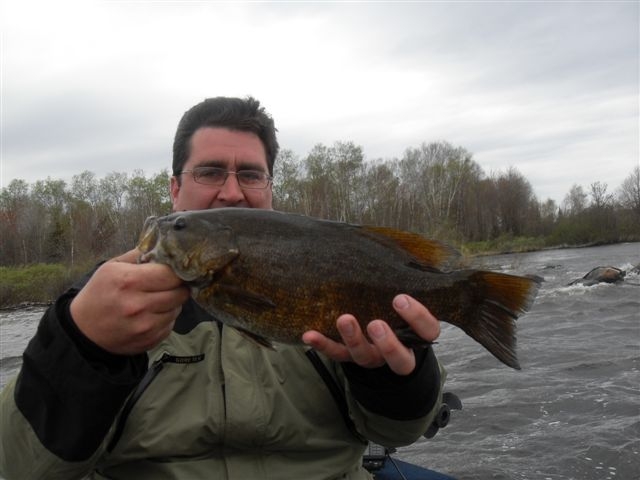 Junior with a chunky spring 09 Smallie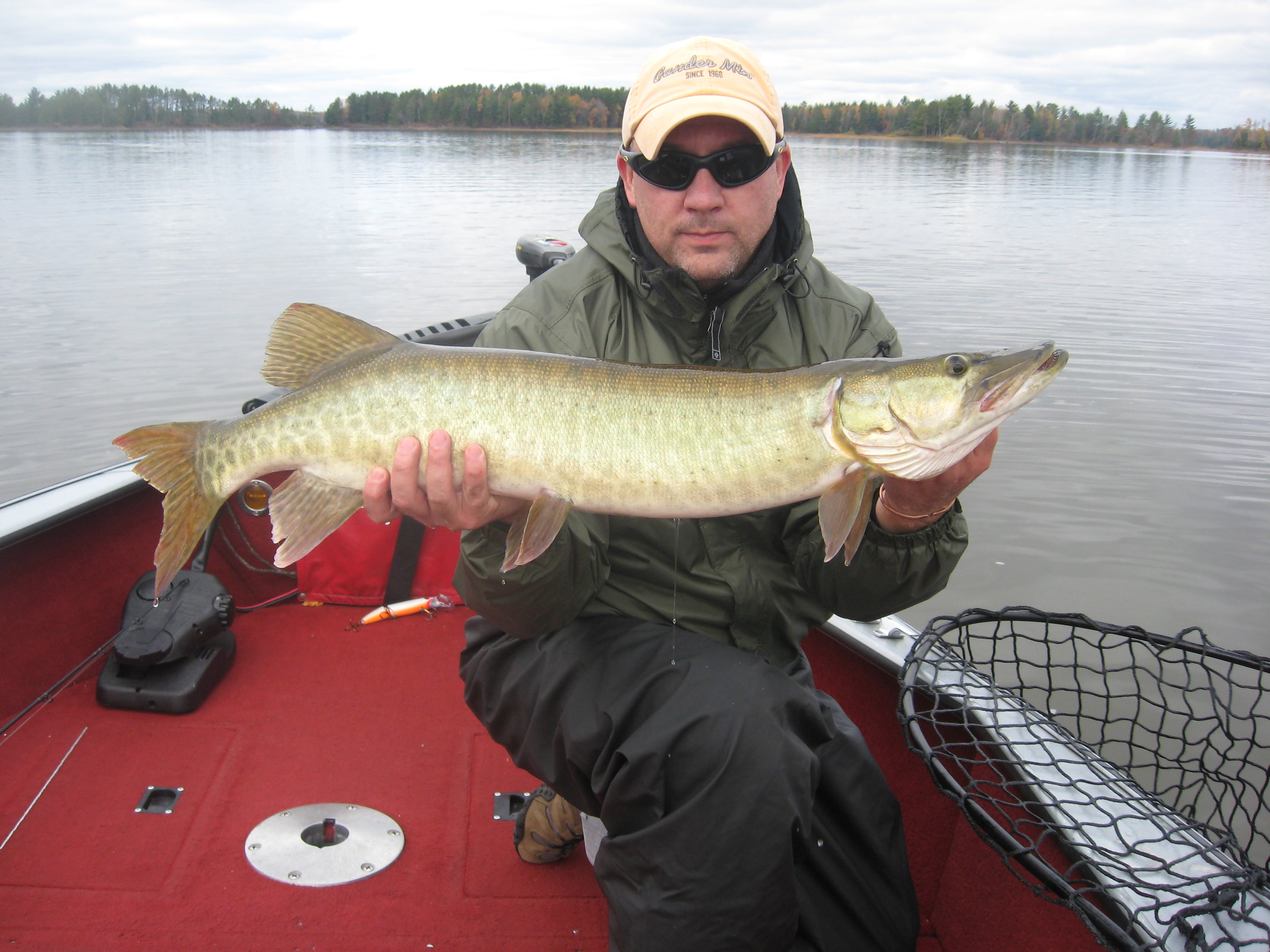 Rob L. with a beauty 42 inch Fall 08 muskie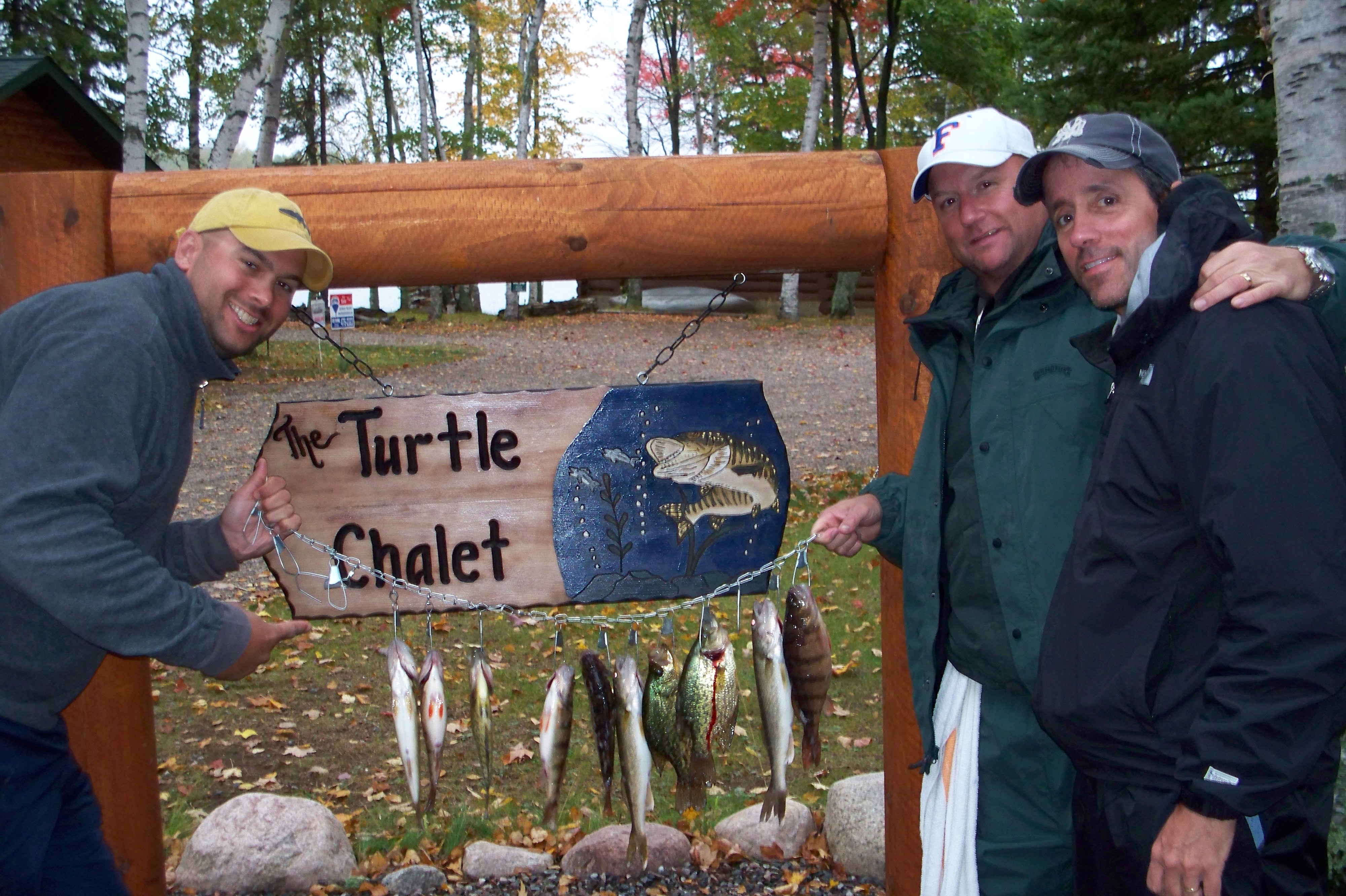 Tony, Jim & Tim with a fall 08 mix of crappies, perch and walleyes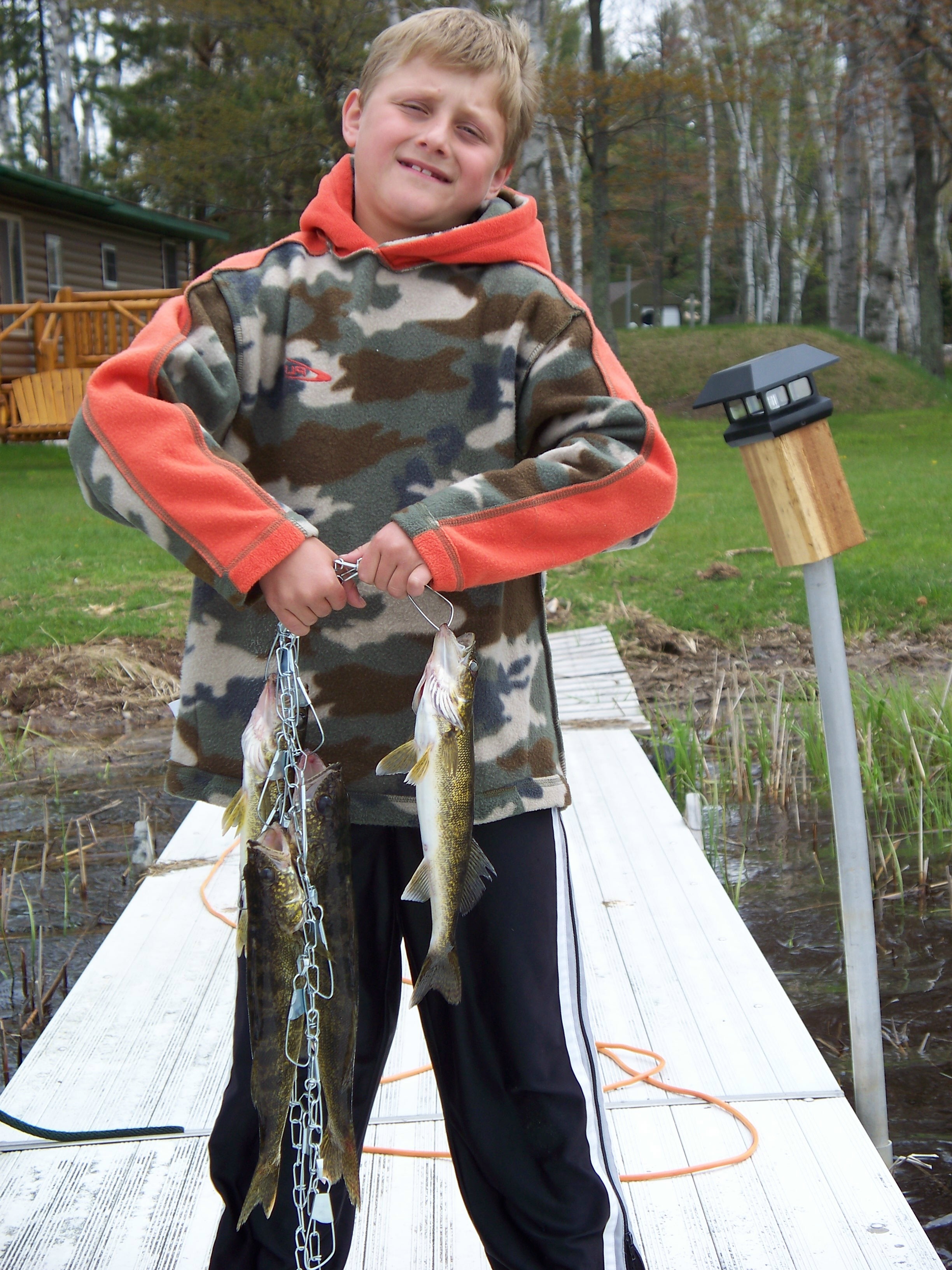 Steven with a nice stringer of 08 Walleyes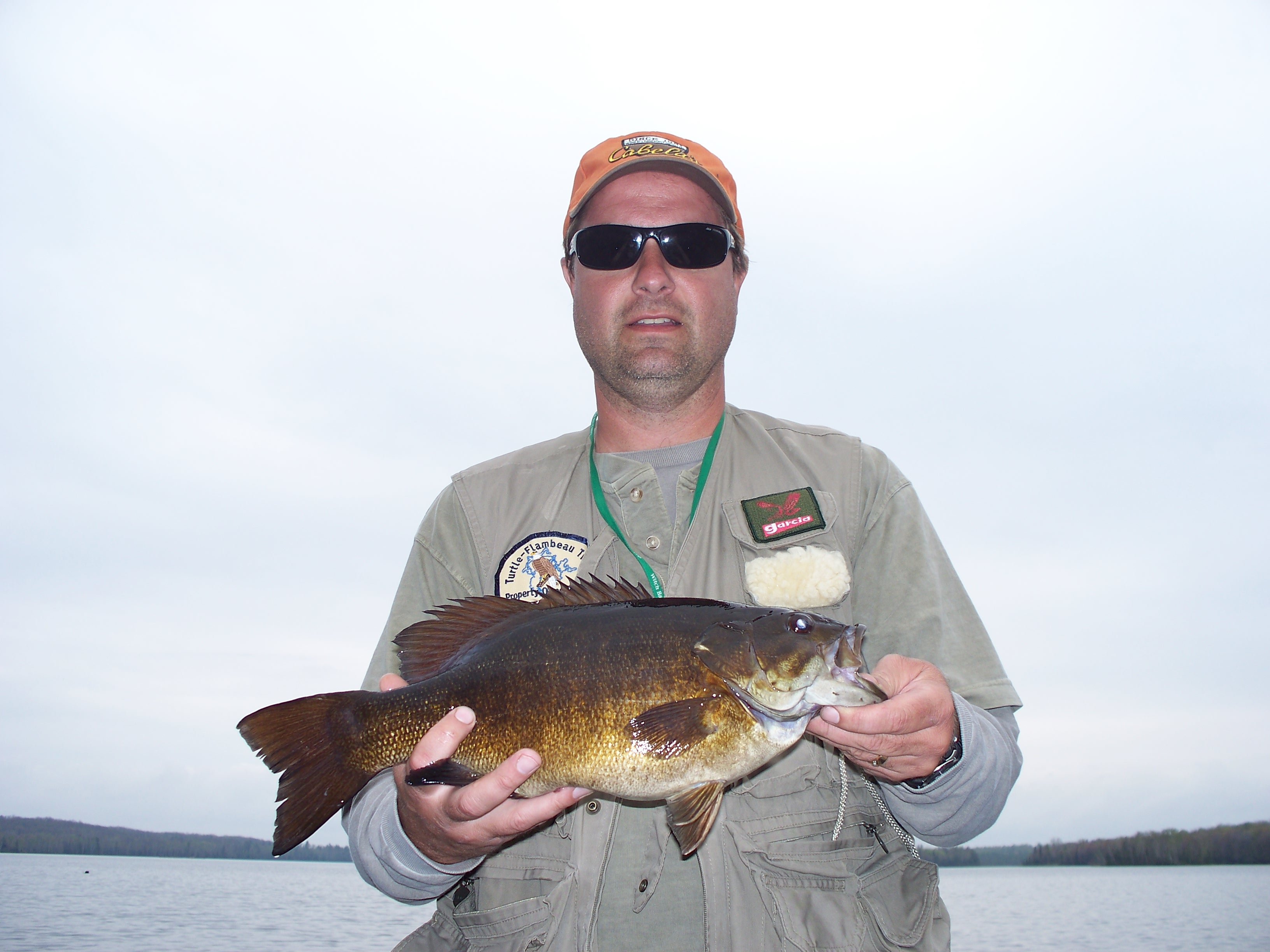 Another 08 Smallie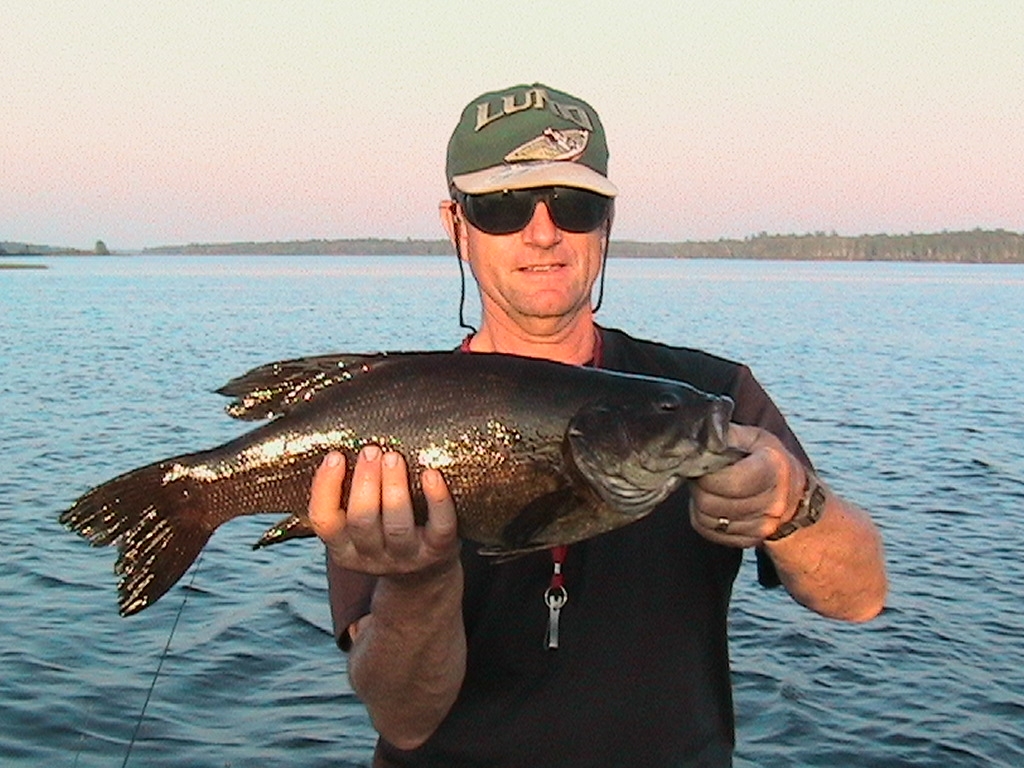 Greg with a nice 07 summer smallie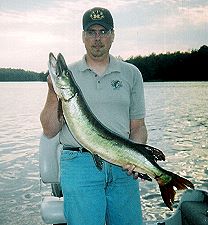 Greg with a 43 inch Summer 06 Muskie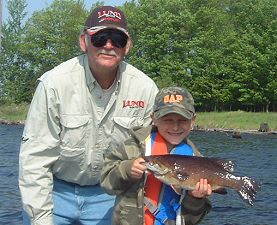 Muskie Mel & Steven with a Spring 06 Smallie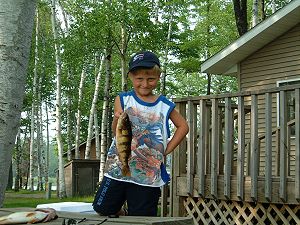 Steven with a Jumbo Summer Perch of 05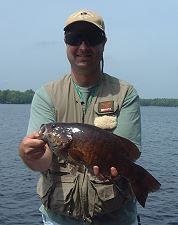 A spring 06 Smallie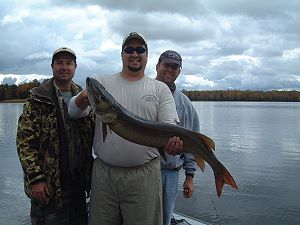 Junior (Mike Brock) with a beautiful 45 inch fall 06 muskie release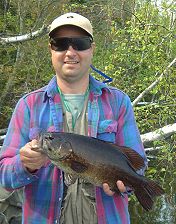 Spring 06 19 inch Smallie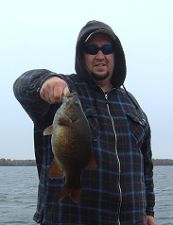 Junior with another football Fall 06 Smallie with "Doc"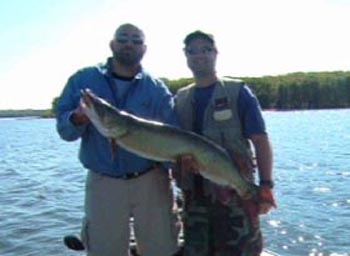 Gus with a 44 inch Fall 05 muskie guided by Brian Long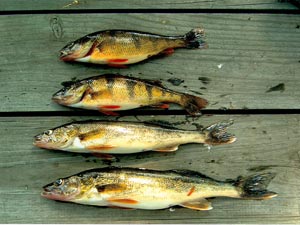 A couple of July 05 Walleye & Perch
"Jagerbomb" Gus co-owner of Bada Beef in Geneva, IL with a nice spring smallie with "Jerkbait" Jerry http://www.mercerwisconsinguides.com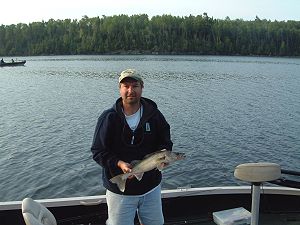 19 inch Walleye Spring 05